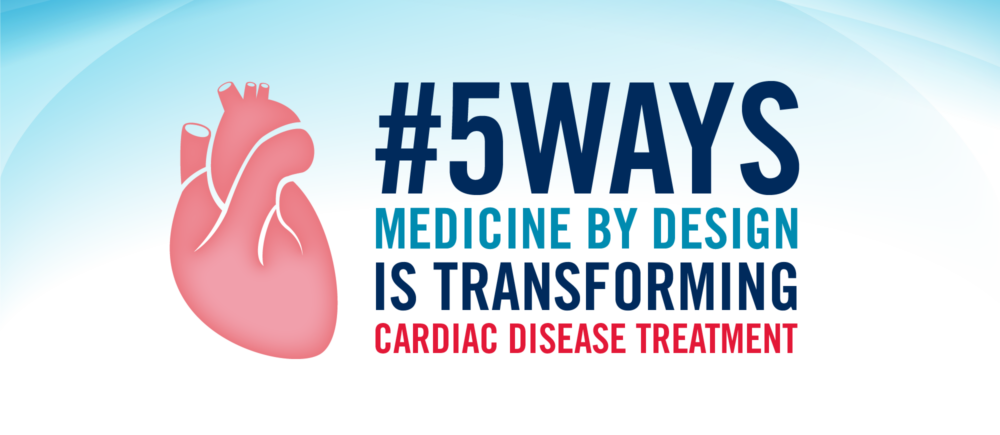 Cardiac, or heart, disease is the second leading cause of death in Canada. Around 2.6 million Canadians over the age of 20 currently live with heart disease.
Regenerative medicine, which uses cell (e.g. stem cell) and gene therapies to treat disease, holds possibilities like predicting and stopping inflammation before it leads to heart disease and regenerating a healthy heart after a heart attack. Many Medicine by Design-funded researchers are leading the way in ground-breaking cardiac research.
Learn more about five ways Medicine by Design's researchers are transforming cardiac care through integrated, cross-disciplinary, and multi-institutional efforts that leverage the power of regenerative medicine.