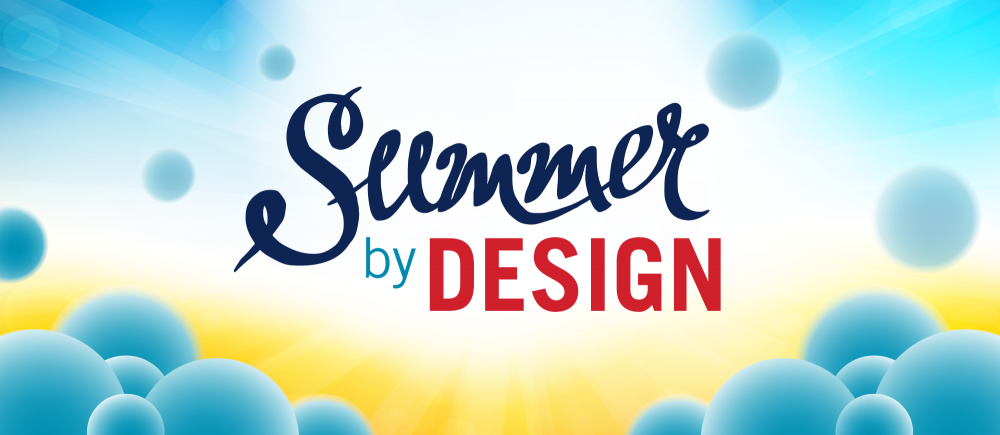 International Workshop on Translating and Commercializing Regenerative Medicine
Summer by Design is expected to return in the summer of 2023.
How do you move innovative regenerative medicine discoveries out of the lab efficiently and effectively so patients benefit sooner?
The University of Toronto's Medicine by Design initiative, in partnership with CCRM, the Rotman School of Management and Stem Cell Network, is hosting an intensive two-week workshop for high-performing PhD candidates and post-doctoral fellows from around the world to advance their understanding of how to translate and commercialize regenerative medicine research. The workshop takes place in Toronto, Canada, where stem cells were first discovered in the 1960s and a leading regenerative medicine ecosystem has developed.
Summer by Design brings together trainees from the University of Toronto and its affiliated hospitals and other Canadian and international universities to learn from experts in clinical translation and commercialization, explore the city's dynamic life sciences hub, and make connections with emerging researchers from around the world.
If you would like to stay informed about future workshops and events, sign up for our mailing list.
Workshop Details
Introduce a group of high-performing trainees in regenerative medicine to the breadth and depth of research, commercial and translational activities occurring in the Toronto ecosystem.
Develop translation, commercialization and entrepreneurship skills and knowledge.
Build a network of international peers who can collaborate on future translational projects.
Foster an environment where innovative conversations and debate can occur and where key challenges in regenerative medicine can be tackled from multiple perspectives.
Summer by Design will prepare participants to move regenerative medicine discoveries from the lab to commercial and clinical application by providing collaborative learning opportunities in the following areas:
Commercialization: Experts from CCRM and other key stakeholder in the Toronto regenerative medicine and biotechnology ecosystem will work with participants to increase knowledge and skills in the translation and commercialization of regenerative medicine research. Topics covered will include productization, company creation and valuation, economic reimbursement, regulatory affairs and clinical translation, intellectual property, technology and market assessment, manufacturing and scale-up. The sessions will include lectures, group work, case reviews, and presentations by participants. Participants are encouraged to bring technology development or clinical projects they are currently working on, but will also be provided with sample cases during the sessions.

CCRM is a Canadian not-for-profit funded by the Government of Canada, the Province of Ontario, and leading academic and industry partners. It supports the development of regenerative medicines and associated enabling technologies, with a specific focus on cell and gene therapy. CCRM aims to accelerate the translation of scientific discovery into new companies and marketable products for patients.

Business Strategy: Experts from the University of Toronto's Rotman School of Management will lead sessions on strategy, leadership and marketing. Sessions will be interactive and experiential, providing participants with a chance to learn and practise new skills and approaches.
Communications: Making research accessible to a broad audience is a critical skill for any researcher. Communicating effectively enables researchers to inform and inspire others, and ultimately advances their work. In these two half-day workshops, participants will develop a three- to five-minute pitch about their research that could be delivered to an investor or funder. Participants will also receive one-on-one coaching between the two workshops.
Exploring the Toronto Ecosystem: Participants will have opportunities to hear from and/or visit key organizations/entities in Toronto's burgeoning regenerative medicine ecosystem, such as incubators, startups, venture funds and university and hospital technology transfer offices.
General
Applicants must be high-performing PhD candidates or post-doctoral fellows in engineering, science or medicine whose research is focused on regenerative medicine. Preference will be given to applicants who are interested or engaged in multidisciplinary collaborations that combine biology with biomedical engineering, immunoengineering, or synthetic or computational biology in new ways.
Applicants must have strong communication and interpersonal skills, demonstrate interest in international collaboration, and be eager to share their expertise, research and insights into their home institution/context with the larger group.
Applicants ideally should have a clinical translation or commercialization mindset and be motivated by a desire to create new value through their research and training.
Notes: 
Applicants must commit to participating fully in Summer by Design. Sessions typically run from 8:30 a.m. to 5 p.m. on weekdays.
All applicants must provide a letter from their supervisor indicating they support the applicant's participation in Summer by Design.
All short-listed candidates will be interviewed, either in person for local applicants, or via videoconference.
Toronto Participants
Medicine by Design will cover ten days of workshop content, including teaching costs, lab costs, materials and venue charges.
Non-Toronto Participants
Medicine by Design will cover:
Ten days of workshop content, including teaching costs, lab costs, materials and venue charges.
Accommodation on the University of Toronto downtown campus from June 6-21, 2020 (breakfast served daily, linens and towels provided).
Participants and/or their home institutions are responsible for:
All flights to and from Toronto
Most meals (except breakfast)
Visas, health insurance, local transport and incidentals
We are delighted this year to launch a new partnership with Stem Cell Network, which will offer a limited number of travel support awards for eligible trainees in its network of Canadian institutions outside of Toronto. These award will cover the following travel expenses associated with attending the workshop:
travel to/from the course location;
accommodation in a residence on the University of Toronto downtown campus from June 6-21, 2020; and
meals not provided during the workshop.
Summer by Design in the News
In its first years, Summer by Design welcomed participants from the University of Toronto and partner institutions around the world, including the University of Cambridge, Hannover Medical School, Karolinska Institute, Kyoto University, National University of Singapore and Queensland University of Technology.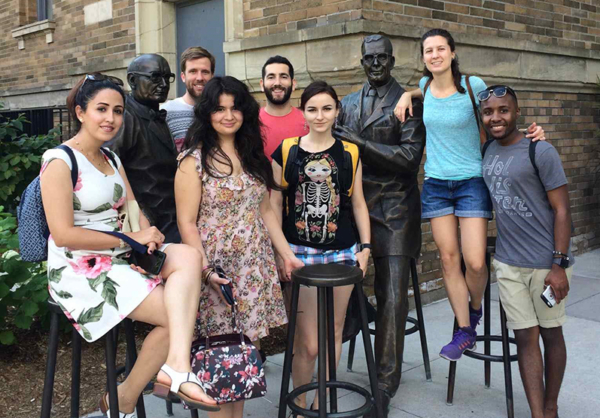 About Medicine by Design
Medicine by Design is a regenerative medicine initiative at the University of Toronto that undertakes transformational research to improve health outcomes and create value.
Modelled after a design studio, Medicine by Design brings together 130 scientists, engineers and clinicians from across the University of Toronto and its world-class affiliated hospitals to conceive, create and test strategies to address critical problems in regenerative medicine. Converging across disciplines, these researchers generate and use emerging methods such as genome editing, computational modelling and synthetic biology to deepen understanding of core biological concepts and devise new therapeutic approaches.
Building on decades of made-in-Toronto discoveries, Medicine by Design is developing new peaks of excellence and strengthening Canada as a global leader in regenerative medicine thanks to a $114-million investment from the Canada First Research Excellence Fund.
Founded in 1827, the University of Toronto has evolved into Canada's leading institution of learning, discovery and knowledge creation, and one of the world's top research-intensive universities.
Discover Toronto
With about 2.8 million people, Toronto is Canada's biggest city and the fourth-largest in North America. It is also one of most diverse, livable and safe urban centres in the world. Learn more at Tourism Toronto
Photos by Neil Ta, Johnny Guatto and Jackie Denholm