Event details at a glance
Date: Wednesday, December 6, 2023
Time: 8:30 a.m. to 6:00 p.m.
Venue: MaRS Auditorium, 101 College Street with live virtual streaming available
Poster session: Posters will be displayed during the symposium. Trainees will be available to discuss their work on Dec. 6 between 12:10 p.m. and 1:40 p.m. Submit abstract here.
About the symposium
From Grand Questions to Pivotal Experiments, the theme of this year's symposium is 'Intentional Innovation'.   
Since 2016, Medicine by Design has married high-risk, high-reward research, with a strategy for accelerating the early-stage translation of emerging innovations toward new regenerative medicine products and companies.   
Invited speakers and Medicine by Design principal investigators and trainees will share the impacts of their research across the innovation continuum. 
We will also hold a poster session featuring the research of select trainees working on Medicine by Design-funded projects.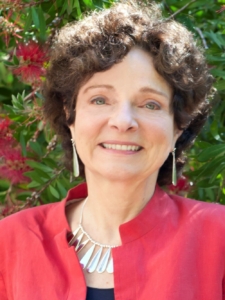 Helen Blau — Donald E. and Delia B. Baxter Foundation Professor and Director, Baxter Laboratory for Stem Cell Biology, Stanford University School of Medicine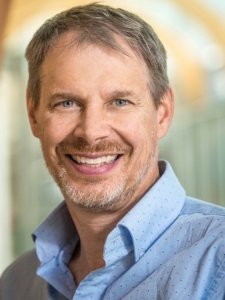 Peter Zandstra — Professor and Director, School of Biomedical Engineering and Michael Smith Labs, University of British Columbia and Co-Founder ExCellThera and Notch Therapeutics
Session 1:

Living

therapy

i

nnovations in

neurological

disease

s
Valerie Wallace

–

Co-

Director

and Senior Scientist

Donald K. Johnson Eye Institute

, University Health Network (UHN)

 

Jack Hickmott

–

Postdoctoral Fellow (Morshead Lab), Department of Surgery, University of Toronto (U of T)

Dr.

James Dowling

–

Senior

Scientist, Genetics and Genome

Biology

,

The

Hospital for Sick Children (

SickKids

)

 
Session 2: Tackling cardiac disease with

regenerative

approaches
Dr.

Michael Laflamme

–

Senior Scientist

,

McEwen Stem Cell Institute,

UHN

 

Xuetao Sun – Research Associate (Vasconcelos Lab),  Toronto General Hospital Research Institute, UHN

Craig Simmons

–

 

Professor,

Institute of Biomedical Engineering

and Department of Mechanical and

Industrial Engineering

U of

T

and

Scienti

fic Director, Translational Biology and Engineering Program, Ted Rogers Centre for Heart Research
Session 3: Panel discussion –

Driving discovery to impact in Regenerative Medicine: the role of innovative partnerships
Session 4: Novel

strategies

for immunomodulation

 
Sarah Crome

–

Scientist

,

Toronto General Hospital Research Institute and Ajmera Transplant Centre,

UHN

Julius Landas

– PhD Candidate (Zúñiga-

Pflücker

Lab), Department or Immunology, U of T

Omar Khan

–

Assistant Pr

ofessor, Institute of Biomedical Engi

neering

and

Dep

artment of Imm

unology, U of T

 
Poster session
The symposium will feature an in-person poster session to highlight the innovative research taking place in Medicine by Design-funded labs. The posters will be judged and prizes will be available for top posters, most translational research and people's choice.
All attendees are encouraged to browse the posters, which will be displayed during the symposium. Trainees whose posters are featured in the session will be available to discuss their work on December 6, between 12:10 p.m. to 1:40 p.m.