The Medicine by Design Global Speaker Series invites established and emerging international leaders in regenerative medicine to engage with our extraordinary community of researchers and clinicians.
Medicine by Design, in partnership with the McEwen Stem Cell Institute, is pleased to welcome Sonja Schrepfer, PhD, Professor, University of California San Francisco (UCSF), and Scientific Founder and SVP, Sana Biotechnology Inc.
The title of this talk will be, "Identifying and overcoming the immunological hurdle in stem cell therapy for regenerative medicine"
Register for this virtual event.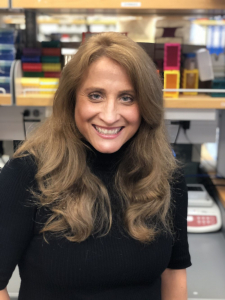 More About Sonja Schrepfer:
Dr. Schrepfer's research career has been dedicated to making fundamental discovers in transplant and stem cell immunobiology. Work by Dr. Schrepfer is at the forefront of stem immunobiology and paves the way for treatment of a wide range of diseases – from supporting functional recovery of failing myocardium to the derivation of other cell types to treat diabetes, blindness, cancer, lung, neurodegenerative, and related diseases. She spent many years examining in detail the fetomaternal interface for application to the envisioned cell therapy. Her work with one of the most antigenic phenotypes, antigen-presenting endothelial cells, demonstrates that hypo-immunogenic cells reliably evade immune rejection in allogeneic recipients that are entirely mismatched in their major histocompatibility complex profile, and further, these cells show long-term survival without immunosuppression in mice and humanized mice (published in Nature Biotechnology in 2019 and JEM in 2021). These findings – truly hypo-immunogeneic iPSCs – achieve the "holy grail" of stem cell immunobiology.
Dr. Schrepfer, Professor at the University of California San Francisco (UCSF), and Scientific Founder and SVP from Sana Biotechnology Inc., was trained as cardiac surgeon in the Cardiothoracic Surgery Departments in Munich and Hamburg, Germany before pursuing a career as a full-time scientist. She received her PhD in transplant immunology and joined Stanford University to start her own research group in 2007 in the Department of Cardiothoracic Surgery. Dr. Schrepfer's findings have been highlighted in leading journals such as Nature and Science and she received numerous awards, such as the prestigious DFG-Heisenberg professorship (2009), the Innovation Award from Academia (Germany; 2014), the science award from the German Academy of Sciences (Leopoldina; 2015), and the Galenus-von-Pergamon Medal in Basic Medical Sciences (2019).