The Medicine by Design Global Speaker Series invites established and emerging international leaders in regenerative medicine to engage with our extraordinary community of researchers and clinicians.
Medicine by Design, in partnership with the McEwen Stem Cell Institute, is pleased to welcome Magdalena Götz, PhD, professor at the Biomedical Center, University of Munich and Institute for Stem Cell Research, Helmholtz Center Munich, Germany.
The title of this talk will be, "Novel mechanisms of neurogenesis and neural repair"
Register for this virtual event.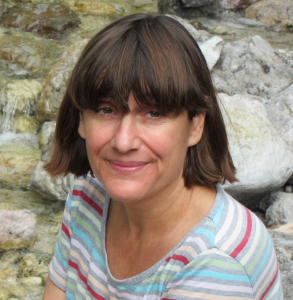 More About Magdalena Götz:
Professor Götz's lab studies the mechanisms of neurogenesis in order to implement them for neuronal repair. She will present recent work on a novel centrosomal protein, Akna, regulated with great precision in subsets of neural stem cells. This led Professor Götz's lab to unravel an unprecedented centrosome heterogeneity in human neural stem cells revealing and verifying novel disease candidates. She will proceed to present recent data on a master regulator of nuclear compartmentalization by liquid phase transition with key roles in promoting neural stem cell self-renewal and neurogenesis. Trnp1 is also critical for direct neuronal reprogramming which leads to discuss recent progress in direct neuronal reprogramming as a means to replace lost neurons after brain injury. The presentation will be concluded by discussing the integration of replaced neurons into the circuitry of the murine cerebral cortex and present unpublished data about the mechanisms regulating this integration. Taken together, our knowledge about basic mechanisms of neurogenesis allowed making great strides towards neuronal repair.