The Medicine by Design Global Speaker Series invites established and emerging international leaders in regenerative medicine to engage with our extraordinary community of researchers and clinicians.
Medicine by Design, in partnership with the McEwen Stem Cell Institute, is pleased to welcome Bryan Dickinson, PhD, associate professor of chemistry at the University of Chicago.
The title of this talk will be, "Synthetic biology approaches to study and exploit RNA regulation"
Click HERE to register for this virtual event.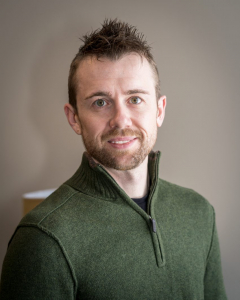 More About Bryan Dickinson:
Bryan Dickinson earned his BS in biochemistry from the University of Maryland, College Park and his PhD in chemistry from the University of California at Berkeley for work performed with Professor Christopher Chang. His graduate work focused on the synthesis and application of small molecule fluorescent probes for the detection of hydrogen peroxide in living systems. Then, as a Jane Coffin Childs Memorial post-doctoral fellow with Professor David Liu at Harvard University, he developed new methods to rapidly evolve proteins to perform novel functions. Bryan joined the faculty at the University of Chicago in the Department of Chemistry in the summer of 2014 and is a member of the University of Chicago Comprehensive Cancer Center. He was promoted to Associate Professor in 2019.