Featuring University of Toronto alumnus Rahul Sarugaser, PhD, MBA, Managing Director, Equity Research Analyst, Medical Technologies at Raymond James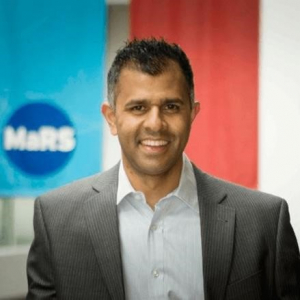 Biography:
Rahul holds a PhD and MASc in biomedical engineering from the University of Toronto, and an MBA from the University of Oxford. Prior to joining Raymond James Ltd., Rahul's roles included Equity Research Analyst, Healthcare & Biotechnology with Paradigm Capital, Director of Business Development at the Centre for Commercialization of Regenerative Medicine (CCRM), Investment Manager with the Toronto based MaRS Investment Accelerator Fund, and Strategic Marketing Analyst with GE Healthcare's headquarters in the U.K.
About the series
The Medicine by Design Career Speaker Series features speakers who earned a graduate degree in regenerative medicine-related fields and have gone on to build interesting, and often unique, careers. They will speak about the challenges and opportunities of navigating a career in this emerging industry without a road map. These webinars are for graduate students, post-doctoral fellows and research associates in regenerative medicine-related fields.