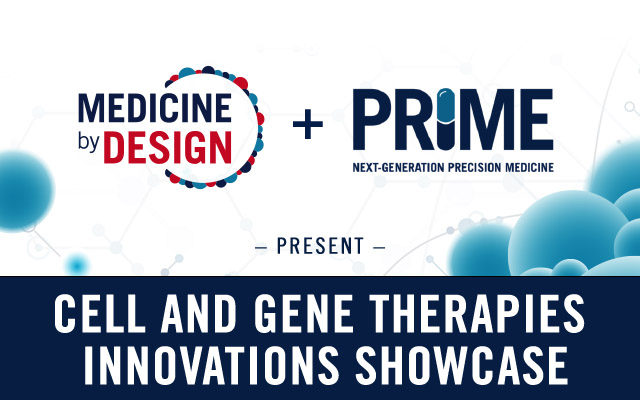 Join us for the Cell and Gene Therapies Innovations Showcase, hosted by Medicine by Design and the Precision Medicine Initiative (PRiME). This two-day event will highlight cell and gene therapy strategies and enabling technologies from both academia and industry in the Canadian ecosystem.
This event features talks from world renowned researchers from the University of Toronto and its affiliated hospitals, industry leaders and exceptional trainees who represent the next generation of trailblazing scientists in the field of regenerative and precision cell-based medicines.
Day 1 – Cell and Gene Therapies
Academic Researchers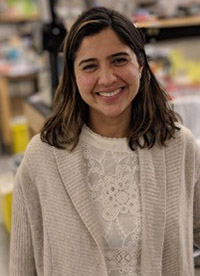 Assistant Professor, Department of Surgery, University of Toronto
Maryam Faiz received her PhD from the Autonomous University of Barcelona in Spain. She trained with  Milos Pekny at the University of Goteborg in Sweden, and then with Dr. Andras Nagy at the Lunenfeld-Tanenbaum Research Institute in Toronto. Faiz is interested in uncovering new treatments for brain injury and disease. Her lab is interested in the roles of astrocytes in the injured/diseased brain, and how this knowledge can inform future therapeutic interventions. One exciting area of research she is currently pursuing is the direct lineage reprogramming of astrocytes to neurons and oligodendrocytes. She believes that the ability to create bespoke cell types, at the source of injury or disease may revolutionize the next generation of CNS therapeutics.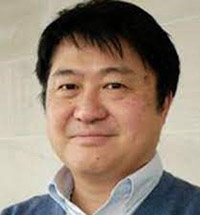 Affiliate Scientist, McEwen Stem Cell Institute, University Health Network

Shinichiro Ogawa is an Affiliate Scientist at the McEwen Stem Cell Institute (MSCI) with a cross-appointment at the Multi-Organ Transplant Program at UHN and is an Assistant Professor in the Department of Laboratory Medicine and Pathobiology at the University of Toronto. As a trained clinician and hepato-biliary, liver transplant surgeon in Japan, he is also appointed as a Professor of Surgery at the Shinshu University School of Medicine in Japan. His research work focuses on using stem cell biology to generate functional hepatocytes and cholangiocytes from human pluripotent stem cells with the long-term goal of developing targeted cell therapies for liver disease.  
 Ogawa obtained his MD at the Tokyo Medical University in 1994 and his PhD at the Shinshu University School of Medicine in 2005 in Japan. Ogawa continued his training as a postdoctoral fellow and subsequently as a Scientific Associate under Gordon Keller before starting his independent research program in April 2019.  
Since joining the Keller laboratory, Ogawa has made significant progress in advancing the field of liver regenerative medicine. He has successfully developed a method to generate functional liver cells—hepatocytes, and cholangiocytes—from human pluripotent stem cells, which is a remarkable accomplishment. In his independent research, he will continue this outstanding trajectory by evaluating the optimal graft composition of these cells for treating different forms of liver failure in pre-clinical transplantation studies, and further elucidate the drivers of hepatic lineage development in pluripotent stem cells. In parallel, he will continue developing a methodology to produce an unlimited supply of human liver cells and to develop novel cell therapies for liver diseases.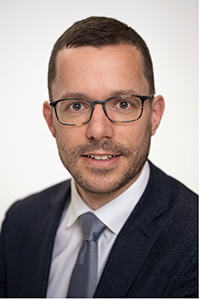 Cardiovascular Surgeon, Division of Cardiovascular Surgery, The Labatt Family Heart Centre, The Hospital for Sick Children and PhD Candidate, Michael Laflamme Lab, Department of Laboratory Medicine & Pathobiology, Institute of Biomedical Engineering, McEwen Stem Cell Institute, University Health Network

Dr. Christoph Haller graduated from Albert-Ludwigs University Freiburg, Germany and completed his cardiac surgery training in the Department of Cardiovascular Surgery at the University Hospital Freiburg, Germany, and the Department of Thoracic and Cardiovascular Surgery at the University Hospital Tuebingen, Germany. Early in his career, he subspecialized in congenital heart surgery and completed clinical and research fellowships at the Hospital for Sick Children, University of Toronto.  
His practice is focused on open heart surgery in neonates and infants and adult congenital heart disease, covering the spectrum of congenital heart disease from single ventricle palliation to mechanical support and heart transplantation. He is leading the minimally invasive congenital heart surgery program at SickKids. Dr. Haller's academic interests are focused on the preservation, recovery, and regeneration of cardiac function. He is applying stem cell therapy, mechanical circulatory support, and new imaging technologies in various translational fetal, pediatric and adult research models to investigate mechanisms of heart failure and therapeutic strategies to preserve or restore function. Dr. Haller is further exploring extrauterine fetal support commonly referred to as artificial placenta to lower morbidity and mortality in extremely premature neonates and to apply innovative therapeutic approaches to this most fragile group of patients.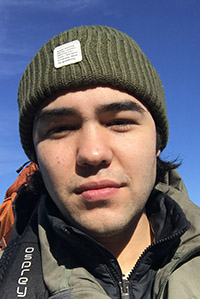 Master's Student, Keith Pardee Lab, Leslie Dan Faculty of Pharmacy, University of Toronto
Originally from Vancouver, Quinn joined Professor Keith Pardee's research group as a MSc student in 2019. He's passionate about de-centralizing science/healthcare, and is involved in a few projects within the lab that aim to solve real-life problems using synthetic biology.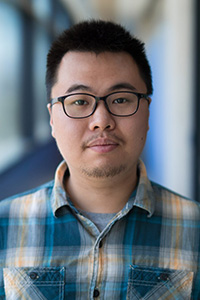 PhD Student, Shana Kelley Lab, Leslie Dan Faculty of Pharmacy, University of Toronto
Daniel Wang is a Connaught scholar and PhD student in the lab of Shana Kelley, University of Toronto. His research focuses on the enabling technology for next-generation cell therapy, including cell sorting and bioprinting. As the co-author , he published > 30 papers that have been cited over 2,000 times. 
Company Spotlights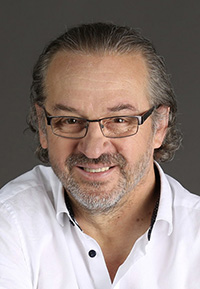 Founder and Director, panCELLa
Nagy is currently a Shawn Kimel Senior Scientist at the Lunenfeld-Tanenbaum Research Institute, Sinai Health System, Professor in the Department of Obstetrics & Gynaecology and Institute of Medical Science at the University of Toronto and Professor at the Australian Regenerative Medicine Institute in Monash University, Melbourne. He holds a Tier I Canada Research Chair in Stem Cells and Regeneration. He is a Fellow of the Royal Society of Canada in the Life Sciences Division of the Academy of Science, a Foreign Member of the Hungarian Academy of Science, an Honorary Professor at the Helsinki University, and a Distinguished Professor at the Honk Kong University.
Dr. Nagy's endeavours have led to unprecedented breakthroughs in developmental genetics, mouse and human pluripotent stem cell biology (both embryonic and reprogramming-induced), disease modelling and cell therapy approach. His team created the first Canadian human embryonic stem cell lines in early 2000. A decade later, they developed the first method allowing the generation of iPS cell lines without any genetic change. Their approach allowed studying the reprogramming process at multiple OMICS levels, virtually at a daily resolution from differentiated cells to pluripotency. His current research has become increasingly translational by addressing and developing solutions for the two most significant hurdles of cell therapies: safety and allogeneic cell acceptance without the need for suppression of the recipient's immune system. His research has been aiming to advance medicine with a focus on currently incurable degenerative diseases, such as blindness, diabetes, arthritis, spinal cord injury, multiple sclerosis, haemophilia, hypoparathyroidism and others.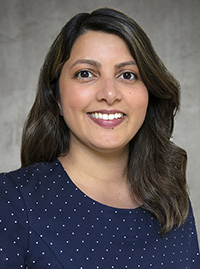 Co-Founder and Director, Research, Notch Therapeutics 
Shreya Shukla is a Co-Founder and Director of Research at Notch Therapeutics. She oversees iPSC differentiation platform development and leads the design and optimization of the T cell differentiation process. She supports senior leadership for the ideation, technical diligence and implementation of new programs and technologies in the Notch pipeline. She also contributes to relevant intellectual property strategy and patent filings related to novel product or process developments. Previously, Shreya worked at CCRM as a scientist/entrepreneur, where she drove forward the creation and launch of Notch Therapeutics as a new cell therapy company incubation within CCRM. As a co-inventor, she designed and performed proof-of-concept studies to demonstrate therapeutic utility of intellectual property from her Ph.D that was subsequently in-licensed to Notch. Shreya has a B.S. in Biomedical Engineering from Georgia Institute of Technology in U.S.A. and completed her Ph.D. in Biomedical Engineering from Dr. Peter Zandstra's stem cell bioengineering laboratory at the University of Toronto in Canada.
Day 2 – Enabling Technologies
Wednesday, July 21, 1 p.m. to 3 p.m. – Next Session
Academic Researchers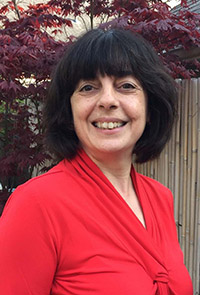 Professor, Donnelly Centre for Cellular and Biomolecular Research, University of Toronto
Liliana Attisano is a Professor and Interim Chair in the Dept. of Biochemistry, with a laboratory based in the Donnelly Centre. Dr. Attisano's lab is focused on studying the molecular events that underlie signalling cascades and elucidating how cells interpret contextual cues to control complex biological responses. Her lab uses cells, mice and most recently human stem cell-derived organoid models to better understand how disruptions in signalling pathways underlie human disease processes including cancer and neurological disorders.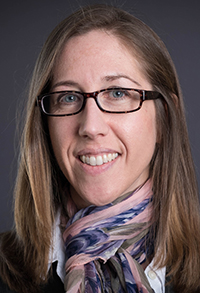 Associate Professor, Institute of Biomedical Engineering, University of Toronto
Penney M. Gilbert is an Associate Professor at the University of Toronto in the Institute of Biomedical Engineering. Gilbert received her PhD from the University of Pennsylvania (2006) and conducted Postdoctoral studies at Stanford University (2007 – 2012). Her team engineers and studies three-dimensional models of human skeletal muscle and explores muscle stem cell mechanobiology with the goal of identifying signaling pathways that can be tweaked to boost the function of skeletal muscle stem cells in the body. She is recipient of an Ontario Early Researcher Award and holds a Canada Research Chair in Endogenous Repair.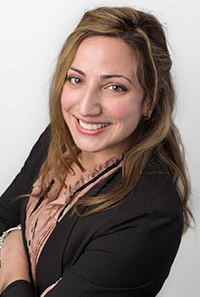 Research Associate, Gary Bader Lab, Donnelly Centre for Cellular and Biomolecular Research, University of Toronto
Maria Abou Chakra is a trained biologist with a PhD in Computational & Mathematical Biology from McMaster University. During her graduate degree she trained in theoretical morphology in the lab of Jon Stone. She developed a mathematical model that explores both growth and form of sea urchin skeletons. After graduating she moved to Germany to work as a post-doctoral fellow at the Max Planck Institute for Evolutionary Biology. In the evolutionary theory department she was trained by Arne Traulsen in evolutionary game theory.  She developed models that capture and predict behaviors in complex social dilemmas such as Climate Change negotiations and Host parasite interactions. Currently since 2016 she has been working as research associate in the lab of Gary Bader developing 3D mathematical models that explore cell development. She is trying  to understand how cells control gene expression timing and cell fate decisions during development.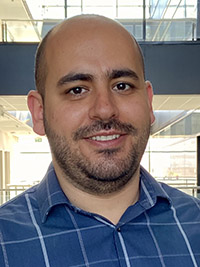 Postdoctoral Fellow, Stéphane Angers Lab, Leslie Dan Faculty of Pharmacy, University of Toronto
I am a postdoctoral fellow in the laboratory of Dr. Stephane Angers at the Leslie Dan Faculty of Pharmacy at the University of Toronto. I hold a PhD in pathology and cell biology from the Université de Montréal. During my PhD, I used proteomic approaches to elucidate signalling pathways activated by growth factors in endothelial cells during angiogenesis. My current research interest is to modulate Wnt pathway activity using novel antibody-based agonists selectively targeting Frizzled receptors recently developed by the Angers and Sidhu teams for regenerative medicine therapies. My main focus is to examine the therapeutic potential of our synthetic antibodies in normalizing pathological and leaky blood vessels in eye diseases. Also, I am interested in activating Wnt pathway using selective antibodies to precisely control directed differentiation of hPSCs and cell fate specification for regenerative medicine applications. I am a member of the MbD cycle 2 teams. I was a 2019 PRiME fellowship awardee and I was recently awarded a postdoctoral fellowship award from the BrightFocus Foundation.  
Company Spotlights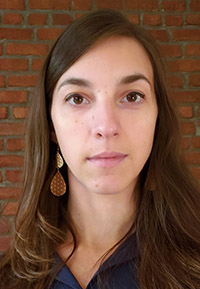 Associate Director of R&D and Special Projects, ExCellThera
Maude Dumont-Lagacé completed a PhD in molecular biology with a specialization in immunobiology at the Université de Montréal, Canada. She joined ExCellThera in 2018, where she participates in clinical research focusing on UM171 expanded CB grafts. Working in close collaboration with the hematologists team leading the clinical trials at Maisonneuve-Rosemont Hospital, she led the study of immune reconstitution in patients transplanted with UM171 expanded cord blood grafts. More recently, she is exploring how cord blood expansion increases donor availability for different populations.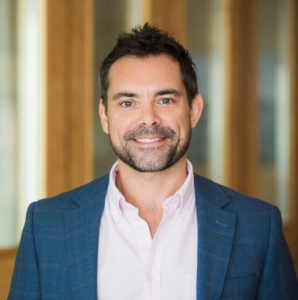 Chief Scientific Officer, Aspect Biosystems
Sam Wadsworth, Ph.D., Chief Scientific Officer & Co-Founder Aspect Biosystems. Sam has spent two decades driving developments in human tissue engineering. In 2013, Sam co-founded the UBC spin-out, Aspect Biosystems with Konrad Walus, Simon Beyer and Tamer Mohamed. Aspect Biosystems is a biotechnology company creating bioprinted therapeutics as medicines of the future. Aspect is applying its microfluidic 3D bioprinting technology internally to develop these advanced cell therapies and partnering with leading researchers and industry innovators worldwide to tackle the biggest challenges in regenerative medicine. Sam will be discussing Aspect's proprietary bioprinting technology and will describe how it has the potential to revolutionize the field of regenerative medicine by enabling a new generation of allogeneic cell therapies.