The Medicine by Design Global Speaker Series invites established and emerging international leaders in regenerative medicine to engage with our extraordinary community of researchers and clinicians.
Medicine by Design, in partnership with the McEwen Stem Cell Institute, is pleased to welcome Manu Platt, PhD, associate professor at the Wallace H. Coulter Department of Biomedical Engineering at the Georgia Institute of Technology, and Emory University.
The title of this talk will be, "Things Fall Apart: Proteolytic Networks in Tissue Destructive Diseases"
Register for this virtual event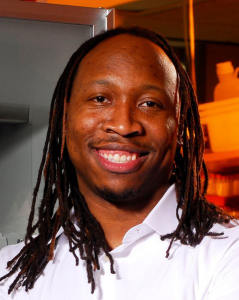 More About Manu Platt:
Manu Platt received his BS in biology from Morehouse College in 2001 and his PhD from the Georgia Tech and Emory joint program in biomedical engineering in 2006. He finished his post–doctoral training at MIT in orthopedic tissue engineering and systems biology prior to returning to Georgia Tech and Emory's Joint Department of Biomedical Engineering in 2009, where he has since been promoted and tenured. His research centres on proteolytic mechanisms of tissue remodeling during disease progression using both experimental and computational approaches.
Integrated with his research program is his mentoring goal of changing the look of the next generation of scientists and engineers to include all colours, genders, and backgrounds. Aligned with that goal, Dr. Platt, along with Bob Nerem, co-founded and co-directs Project ENGAGES (Engaging the Next Generation At Georgia Tech in Engineering and Science), a program paying African-American high school students from Atlanta Public Schools to be researchers in Georgia Tech labs since 2013.