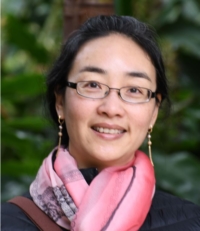 The Medicine by Design Global Speaker Series invites established and emerging international leaders in regenerative medicine to engage with our extraordinary community of researchers and clinicians.
Medicine by Design, in partnership with the Ontario Institute for Regenerative Medicine, is pleased to welcome Guo-Li Ming, MD, PhD, professor of neuroscience at the Perelman School of Medicine, University of Pennsylvania. She will give a talk titled, "Brain-Region-Specific Organoids for Modeling Neurodevelopment and Disease."
Talk Abstract
Three dimensional (3D) organoid cultures from human iPSCs have been recently developed to recapitulate the development and resemble the cytoarchitecture of various organs. Human brain is probably the most complex organ in the human body.  Several proof of principle studies demonstrate that human brain organoids can serve as a unique experimental model to probe the molecular and cellular mechanisms underlying the human brain development and to model neurodevelopmental disorders, such as microcephaly and autism. We have developed various protocols to produce brain-region specific organoids derived from human iPSCs using a novel miniaturized spinning bioreactor, including forebrain, midbrain and hypothalamus organoids.  I will present our recent progress on using these organoids as model systems to study human neurogenesis.
Learn more about Guo-Li Ming