The Medicine by Design Global Speaker Series invites established and emerging international leaders in regenerative medicine to engage with our extraordinary community of researchers and clinicians.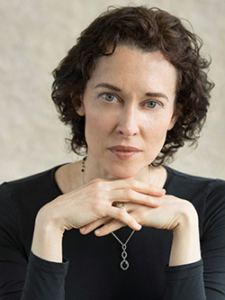 Medicine by Design, in partnership with the Ontario Institute for Regenerative Medicine, is pleased to welcome Jennifer Elisseeff, PhD, Professor and Director, Translational Tissue Engineering Center, Wilmer Eye Institute and departments of Biomedical Engineering, Orthopedic Surgery, Chemical and Biological Engineering, and Materials Science and Engineering at Johns Hopkins University. The title of her talk is "Lessons from translation and the development of regenerative immunotherapies".
This talk will be be live streamed
Abstract
The immune system is the first responder to trauma and foreign bodies such as biomaterials, yet this response and its capacity to orchestrate tissue repair has been largely ignored. Today, biomaterials can be engineered with exquisite control over physical properties and can present an array of spatially controlled biological cues. Until now, these scaffolds have directly targeted stem cells, vascular development, and differentiated cells to stimulate tissue formation or wound healing. Translating tissue engineering technologies to the clinic, we discovered cells from adaptive immune system responded to the biomaterials. We profiled in depth the immunological response to the wound environment in combination with biological scaffolds. The adaptive immune system, specifically Th2 T cells, is required for the scaffold stimulation of wound repair. We are now investigating in detail the innate and adaptive immune response to synthetic versus biological scaffolds and possible candidates for tissue stroma-immune regulation. In parallel, we are exploiting these discoveries to design immunomodulatory materials for tissue repair. Ultimately, targeting the immune system represents a paradigm shift for the field and will help to realize the promise of regenerative medicine.
Biography
Jennifer Elisseeff is the Morton Goldberg Professor and Director of the Translational Tissue Engineering Center at Johns Hopkins University's Department of Biomedical Engineering and the Wilmer Eye Institute, with appointments in Chemical and Biological Engineering, Materials Science and Orthopedic Surgery. She was elected a Fellow of the American Institute of Medical and Biological Engineering, the National Academy of Inventors, and a Young Global Leader by World Economic Forum. In 2018, she was elected to the National Academy of Engineering.
Jennifer received a bachelor's degree in chemistry from Carnegie Mellon University and a PhD in medical engineering from the Harvard–MIT Division of Health Sciences and Technology. Later she was a Fellow at the National Institute of General Medical Sciences, Pharmacology Research Associate Program, where she worked in the National Institute of Dental and Craniofacial Research. She has published over 200 papers, book chapters, and patent applications and received a number of awards including the Carnegie Young Alumni Award. In 2002, she was named by MIT Technology Review as a top innovator under 35.
Jennifer's research focus is the development of biomaterials for regenerative medicine applications in orthopedics, plastic and reconstructive surgery, and ophthalmology.  She is now studying biomaterials-directed regenerative immunology and the role of the adaptive immune system in tissue repair.  She is committed to the translation of regenerative biomaterials and has founded several companies and participates in several industry advisory boards.