Join us for our Conversations in Convergence series which is an interactive discussions between Medicine by Design researchers who study similar questions using different approaches.
The goal is to foster cross-disciplinary discussions in support of convergence, which is the integration of approaches from engineering, science, medicine and other fields to expand knowledge and spark innovation. The researchers will discuss how their unique perspectives, knowledge and ideas inform their work, and how their diverse approaches intersect and complement one another to advance regenerative medicine.
Our speakers will be:
Omar F. Khan, PhD – Assistant Professor, Institute of Biomedical Engineering and Department of Immunology, University of Toronto and Medicine by Design, Investigator
Tharini Sivasubramaniyam, PhD –Post-Doctoral Fellow, Clinton Robbins Lab, Toronto General Hospital Research Institute, University Health Network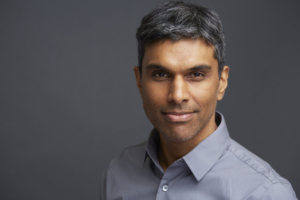 Professor Khan earned his B.A.Sc. and Ph.D. in Chemical Engineering and Applied Chemistry from the University of Toronto, and his academic supervisor was Professor Michael V. Sefton. He later joined the laboratories of Professors Daniel G. Anderson and Robert Langer as a Postdoctoral Associate in the Massachusetts Institute of Technology. Professor Khan is also the Scientific Founder and former Chief Scientist of Tiba Biotech, a Boston-area company spun out from his postdoctoral research. As an mRNA nanotechnology and vaccine expert, he is regularly featured in television, radio and print news. His early career focused on the creation of three dimensional organoid models and engineered tissue substitutes. This work evolved to include the development of nucleic acid-based platform technologies and novel biomaterials to study the genetic mechanisms of diseases and create RNA-based therapies. Now, Professor Khan endeavors to contribute to Canada's growing research-to-translation ecosystem by creating new regenerative medicine-enabling technologies, and training highly qualified personnel capable of addressing diverse local and global bioengineering needs.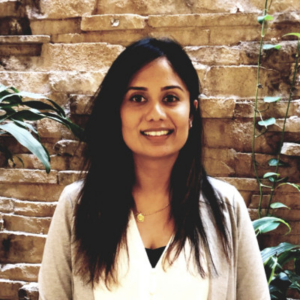 Tharini completed her BSc, MSc and PhD at University of Toronto. Her MSc was under the supervision of Dr. Isabella Caniggia where she assessed the role of Par6, a key regulator of cell polarity, during normal human placental development and in preeclampsia. She shifted gears and went on and completed her PhD under Dr. Minna Woo where she investigated how hepatic signaling affects atherosclerosis in vivo. During this time, she was the recipient of many prestigious awards including Frederick Banting and Charles Best Canada Graduate Scholarships Doctoral Award, Canadian Liver Foundation Graduate Studentship, and Canadian Diabetes Association Doctoral Student Research Award. Wanting to broaden her knowledge in immunology she joined the laboratory of Dr. Clinton Robbins as a postdoctoral fellow where she is tackling major unmet biomedical questions in understanding how tissue microenvironments affect the function of immune cells.