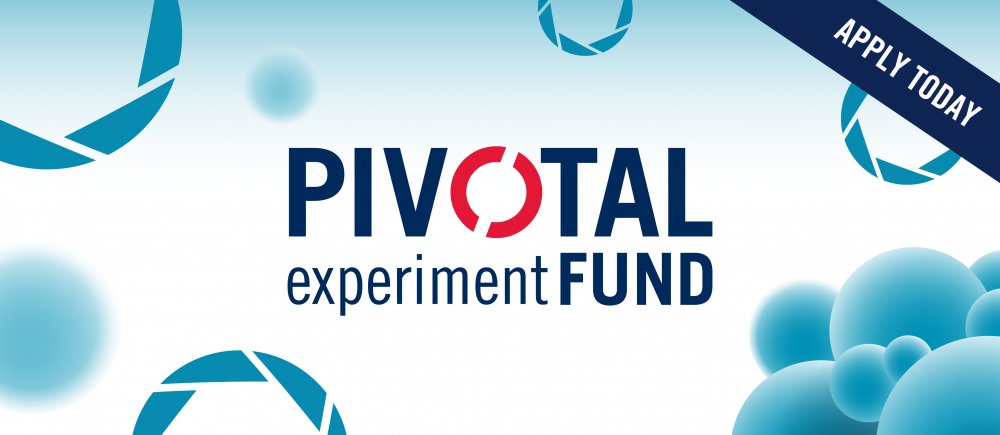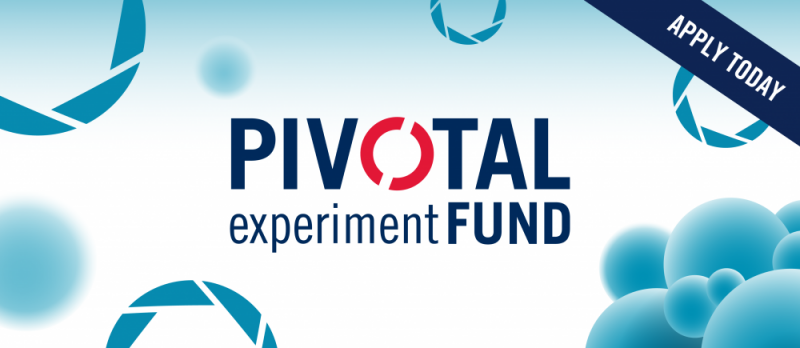 The Pivotal Experiment Fund (PEF) is a strategic and competitive program intended to advance translation of Medicine by Design's team projects portfolio. The PEF aims to build a robust, pre-clinical pipeline of regenerative medicine-based therapies, enabling technologies and ventures that have strong potential for clinical, socio-economic and/or commercial impact. Medicine by Design will invest up to $3 million in the PEF.
On This Page
About the Pivotal Experiment Fund
The PEF will bridge a critical gap within the innovation ecosystem by supporting early-stage regenerative medicine research discoveries to a point where follow-on investment from third parties is attractive. A pivotal experiment is one that enables a "go/no go" decision on the merits of a product concept based on outcomes that drive a value inflection in the development plan. The PEF is a strategic and competitive program intended to advance translation of select Medicine by Design team (Cycle 2) projects.
The PEF will
Provide project funding of up to $250,000 over 6 to 12 months. In exceptional cases, consideration may be given to a larger investment, subject to discussions with Medicine by Design during the proposal development process.
Support the generation of pivotal proof-of-concept and/or validation data, enabling the first steps towards demonstrating therapeutic potential and/or technological utility.
Support projects that are defined by clear, milestone-driven (clear go/no go) decision points over a 6 to 12 months period.
Encourage projects that leverage co-investment from ecosystem partners and programs (e.g. Connaught Innovation Award, UHN Innovation Acceleration Fund, CCRM, TIAP/LAB150, industry partners, etc.).
Project activities can include but are not limited to:
Generation of preclinical, pivotal in vivo efficacy and/or proof-of-concept data.
Demonstration of a technology for a regenerative medicine application.
Critical, pivotal experiments to support the early stages of target validation.
Drug screening on a validated target.
Demonstrating feasibility of cell manufacturing scale-up.
Eligibility and Application Process
Applicants
PEF lead principal investigators (PIs) must be a member of a current Medicine by Design Cycle 2 project team (lead or co-PI) or Medicine by Design new investigator.
All investigators must have a faculty appointment at the University of Toronto.
All funds are to be spent at the academic institution(s) except as noted under expert services.
Note: Applicants may re-submit a revised proposal in round 3 if they were not successful in a previous submission.
Project stage
Intellectual Property
The PEF supports projects for which intellectual property (IP) has been or is in the process of being filed at the technology transfer offices (TTO) of U of T or its affiliated hospitals.
In exceptional cases, Medicine by Design may consider PEF applications for technologies that have not yet been disclosed; however, applicants are expected to engage with their TTO in conjunction with the preparation of a PEF application to demonstrate a clear plan for filing IP.
Technology Readiness Level (TRL)
Product concepts are expected to be at a TRL 3 ("Identification and Characterization of a Product Candidate") as defined by the NIH TRL Scale (Refer to Appendix A: Technology Readiness Level Scale).
Project plans are expected to advance product concepts to a TRL 4 ("Optimization and Initial Demonstration of Safety and Efficacy") or higher.
Medicine by Design plans to run three PEF funding rounds, with submissions in March 2021, July 2021 and February 2022. Each round will commence with an Expression of Interest (EOI). Successful EOIs will be invited to submit full PEF proposals. Submission deadlines are listed in the table below.
Applicants may re-submit a revised proposal in round 3 if they were not successful in a previous submission.
Review Process
PEF proposals will be reviewed by Medicine by Design's Pivotal Experiment Fund Investment Committee.
Teams that are invited to submit a full proposal, will be required to attend a Q&A session with the investment committee.
The planned dates for each funding round are outlined in the table below. Please note that these dates may be subject to change.
Investment Review Committee
How to apply
Round 3 is now open. EOIs are due February 17, 2022.  Contact awards.mbd@utoronto.ca if you have any questions.
Application documents can be found at the links below: