Medicine by Design and its partners offer occasional learning opportunities that may be of interest to investigators and trainees.
Communications Workshops
Science Through Stories: Communicating Your Research to Non-Scientific Audiences
Making your research accessible to a broad audience — be it investors, policy makers, researchers working in different disciplines, the media or the general public — is a critical skill for any researcher. Communicating effectively enables you to inform and inspire others and ultimately advances your work.
We have partnered with Talk Boutique to offer selected graduate students, post-doctoral fellows and research/scientific associates working on Medicine by Design-funded projects a workshop focused on creating accessible and engaging TED-style talks about their research for a general audience.
For the first time, we will be offering this workshop virtually. It will include:
nine virtual learning sessions (30 minutes per session) focused on developing your story, polishing your performance skills and delivering a great talk;
three virtual group coaching sessions (60 minutes session);
one virtual individual coaching session (60 minutes); and
a final group presentation session where each participant will deliver a five-minute talk.
This workshop will provide a safe, friendly environment facilitated by experienced speaking coaches. Space is limited to 15 participants.
Pitching Science
To take a discovery or technology from lab to market, researchers need to be able to persuade investors of its value and market potential. This workshop will give selected graduate students and post-doctoral fellows working on Medicine by Design-funded projects the tools they need to develop and deliver an effective and accessible three- to five-minute pitch to secure that crucial first round of funding.
This multi-day workshop will include:
a half-day session focused on developing your pitch and polishing your performance in a small-group setting (maximum 15 participants);
two one-on-one 60-minute coaching check-ins via phone/Skype;
a rehearsal;
a final pitch competition in a safe and friendly environment, facilitated by experienced communication professionals from Talk Boutique.
Sessions will be offered on the University of Toronto campus or at a nearby venue, and registration fees will be covered by Medicine by Design.
Career Speaker Series
Navigating Your Career Path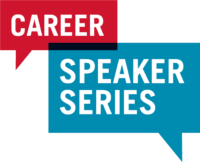 Watch our events page for upcoming talks
To what extent can we plan and design our careers? How much depends on our environment, the choices we make, the opportunities that present themselves, the networks we build, and the achievements and failures we experience along the way?
Each of our speakers has earned a graduate degree from the University of Toronto within the past 10 years and now has a successful career outside academia in regenerative medicine. They will speak about the challenges and opportunities of navigating a career in this emerging industry without a road map. These talks will be of interest to graduate students and post-doctoral fellows in regenerative medicine-related fields.
Past Speakers
Trained as a molecular biologist, Azadeh Golipour is the director of manufacturing operations at AVROBIO, where she oversees the technology transfer, process development and manufacturing operations for two gene therapy products.
Previously at CCRM, Azadeh evaluated technologies in the field of regenerative medicine and worked closely with bioprocess engineers who developed technologies related to directed differentiation and translation of bench-scale protocols to scalable platforms.
Azadeh obtained her PhD in molecular genetics from the University of Toronto, where she used a combination of laboratory and bioinformatics approaches to define and interpret gene regulatory networks controlling reprogramming of somatic cells towards pluripotency.
Omar F. Khan is founder and chief scientist of Tiba Biotech, a company spun out from his research at the Massachusetts Institute of Technology.  Omar is widely published on topics at the interface of materials and life science. His areas of expertise include molecularly-defined nucleic acid delivery systems, vaccination nanotechnology, biomaterials, tissue engineering, reactor design, scale-up and translational research models.  While earning his BASc and PhD in Chemical Engineering at the University of Toronto, he received the Society of Chemical Industry Merit Award and G.W. Ross Dowkes Memorial Prize, and completed his Professional Experience Year at a petrochemical refinery. As Professor Michael V. Sefton's graduate student, he studied the effect of implant surface chemistry on the foreign body response. He also created new technologies for the rapid, bottom-up assembly and scalable production of vascularized tissues.  As a post-doctoral associate and research scientist at MIT, he worked with Robert Langer and Daniel Anderson. Omar created new materials for targeted RNA delivery in the body, and synthesized new angiogenesis-inducing biomedical polymers for transplantation therapies.
Currently, Omar's focus is on deploying his synthetic, molecularly-defined nucleic acid delivery technologies to generate rapid-response programmable vaccines for infectious diseases and cancer. This technology is integral to Tiba Biotech's RNA-centric products for human and animal health.
Omar spends his free time biking, swimming and travelling with his family.
Alborz Mahdavi was raised in Toronto and attended Westmount Collegiate Institute in Thornhill, Ontario. He completed his undergraduate studies in engineering science/engineering physics at the University of Toronto, and earned a dual master's degree in chemistry and chemical engineering working with Professor Peter Zandstra in the Institute of Biomaterials & Biomedical Engineering. He then joined Professor Robert Langer's group in chemical engineering at the Massachusetts Institute of Technology (MIT) and worked with Professor Jeff Karp at the Harvard-MIT Division of Health Sciences and Technology. During this time, he was involved in the development of a biodegradable and biocompatible tissue adhesive that works based on mimicking mechanisms of gecko adhesion. This technology was patented by MIT and is now licensed to Gecko Biomedical Inc.
After MIT, Alborz received a scholarship for PhD studies (completed 2014) in bioengineering at the California Institute of Technology and worked with Professor David Tirrell in chemistry and chemical engineering. His doctoral thesis was titled "synthetic biology tools for targeted incorporation of non-canonical amino acids into cellular proteins," for which he received the Caltech Demetriades-Tsafka-Kokkalis PhD thesis award for his graduating year. During his graduate work, he received numerous scholarships and prizes, including a Natural Sciences and Engineering Research Council of Canada (NSERC) post-graduate scholarship and the Juvenile Diabetes Research Foundation Agnes Varis $100,000 international prize. Alborz currently has a guest position in the department of chemistry and chemical engineering at Caltech and works at Protomer Technologies, a pre-clinical stage biotechnology company with the focus of developing a glucose-responsive insulin.