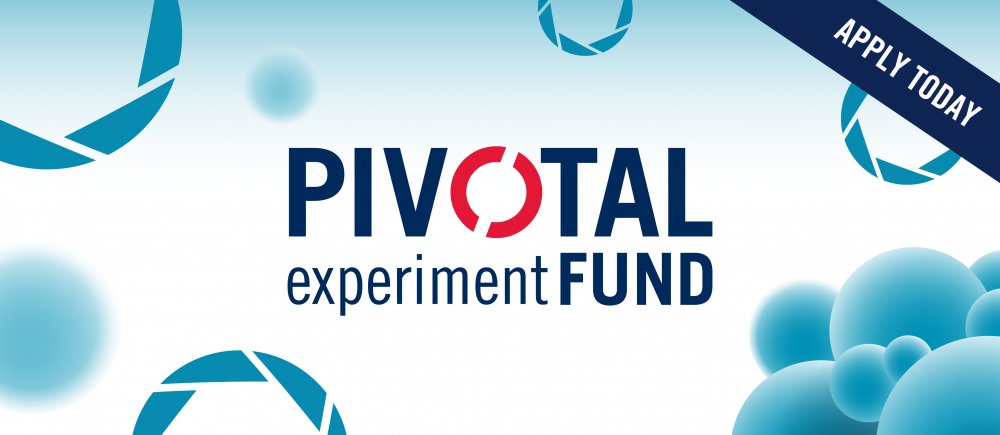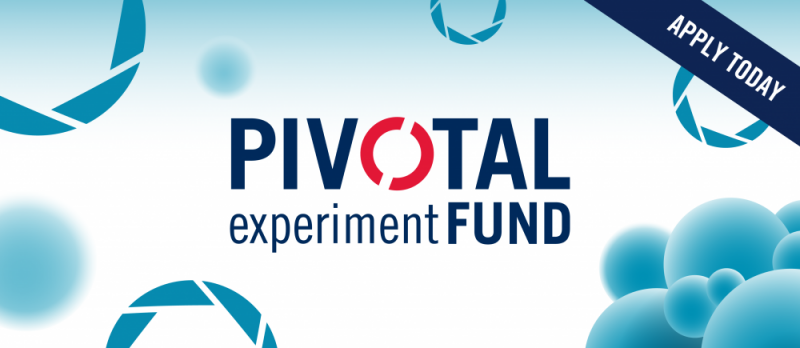 The gap between early-stage research funding and venture investment means some promising advances in regenerative medicine may never reach the patients who need them.
Medicine by Design plans to change that with the launch of its $4-million Pivotal Experiment Fund, which aims to bridge one of the critical gaps in the "valley of death" between a research discovery and a translatable therapy. The goal of the fund is to build a robust pre-clinical pipeline of regenerative medicine-based therapies, enabling technologies and ventures that can transform the future of human health.
"Medicine by Design already leads the world in advancing the frontiers of regenerative medicine," says Michael Sefton, executive director of Medicine by Design and University Professor in the Department of Chemical Engineering & Applied Chemistry and the Institute of Biomedical Engineering at the University of Toronto (U of T). "The Pivotal Experiment Fund has been designed to de-risk Medicine by Design-funded discoveries in a focused, milestone-driven fashion. This is an important next step in giving our investigators the support they need to generate compelling data that will bring new sources of funding to the table, whether that be industry partners or angel or venture funding."
Sefton adds, "The Pivotal Experiment Fund will further advance our investigators' work, ensuring their discoveries can benefit patients with debilitating diseases, while also strengthening Canada's economy and society."
In Canada, governments provide the majority of funding for fundamental research. But potential investors often wait until a company is established and pivotal data — in-depth proof of concept data supporting the viability of the product concept — is available before making the decision to invest. For entrepreneurial researchers looking to advance their discoveries down a translational path, funding is scarce.
"A primary focus for Medicine by Design is ensuring the research we fund translates into products, therapies and technologies that have a real impact on human health," says Allison Brown, director, strategy & translation, at Medicine by Design. "A researcher may have a breakthrough discovery, and even strong foundational IP, but a pivotal experiment produces data that provides the basis for a go/no go decision for an investor on the merits of a product concept backed up by favourable outcomes. Pivotal experiments are very focused and are the first steps towards demonstrating therapeutic potential or technological utility."
The Pivotal Experiment Fund will enable investigators working on Medicine by Design's second round of large team projects to apply, through a competitive process, for funding to support aspects of their research that have led to an early-stage product concept and/or venture. By supporting projects that are defined by clear, milestone-driven decision points over a 12- to 18-month period, the Pivotal Experiment Fund aims to support our research teams — at as much as $250,000 per approved project — in advancing their work to a point where follow-on investment from third parties is attractive. The first of three planned calls opens February 9. Expressions of Interest are due by March 11.
A unique feature of the Pivotal Experiment Fund is that the funding decisions will be shaped by an investment review committee of industry leaders largely from the venture finance sphere including: Bharat Srinivasa, co-founder and principal, Amplitude Ventures; Cynthia Lavoie, president and chief investment officer, CCRM Enterprises Inc., co-founder & managing director, AlloSteRx Captial; Jacques Sayegh, CEO and managing partner, Samuel Capital Partners; Jamie Stiff, managing director, Genesys Capital; Matthew Mistry, market and equity analyst, CCRM Enterprises Inc.; and Parimal Nathwani, CEO, Toronto Innovation Acceleration Partners (TIAP). The committee will be chaired by Sefton.
The committee will review applications based on criteria such as the strength of proof-of-concept, or efficacy data, and a compelling value proposition. The investment review committee will favour projects that demonstrate clear potential for translation with a well-defined product concept that addresses an unmet need.
Investment review committee member Lavoie, who is president and CIO of the for-profit investment arm of CCRM focused on early-stage investments in cell and gene therapies, called CCRM Enterprises Inc., says she applauds Medicine by Design's vision in launching the Pivotal Experiment Fund.
"The Pivotal Experiment Fund fills that crucial gap of funding experiments that often fall outside of a star researcher's academic pursuits but are necessary to capture value for the founder and institution. I am pleased to be joined by my fellow venture capital veterans to bring to the process what we see as differentiating and filling not just an incremental need but a transformative one."
Christine Allen, associate vice-president and vice-provost, strategic initiatives, U of T, says the Pivotal Experiment Fund is an example of how strategic initiatives like Medicine by Design contribute to U of T's larger objectives.
"The Pivotal Experiment Fund will bring U of T and its investment partners together early to provide real world feedback on what researchers need to do to make their ideas investable. At U of T, we are at the heart of a leading bioinnovation ecosystem with exceptional commercialization partners and a growing hive of venture capital funds with a commitment to opportunities in biotech," says Allen, who is also a a professor in the Leslie Dan Faculty of Pharmacy. "We need to address the gap in early-stage funding in order to advance and scale U of T's spin-out ventures. This fund does exactly that, and it advances the goal our entire community shares: translating the research of U of T's faculty, graduate students, and research staff to the greatest public benefit."
Funded by a $114-million grant from the Canada First Research Excellence Fund, Medicine by Design brings together more than 145 principal investigators at the University of Toronto and its affiliated hospitals to work at the convergence of engineering, medicine and science. It builds on decades of made-in-Canada excellence in regenerative medicine dating back to the discovery of stem cells in the early 1960s by Toronto researchers James Till and Dr. Ernest McCulloch.
Regenerative medicine includes the use of stem cells, or their derivatives, to replace diseased tissues and organs, creating therapies in which cells are the biological product. Regenerative medicine can also mean triggering stem cells that are already present in the human body to repair damaged tissues or to modulate immune responses. This approach is often referred to as endogenous repair and can include novel small molecules and/or biologic candidates as well as biomaterials. Increasingly, regenerative medicine researchers are using a stem cell lens to identify critical interactions or defects that prepare the ground for disease, paving the way for new approaches to preventing disease before it starts.
Learn more about the Pivotal Experiment Fund. Expressions of Interest for Round 1 are due by March 11.