Four emerging researchers are pushing the frontiers of regenerative medicine in diseases ranging from stroke and breast cancer to muscular dystrophy thanks to 2019 Post-Doctoral Fellowship Awards from Medicine by Design.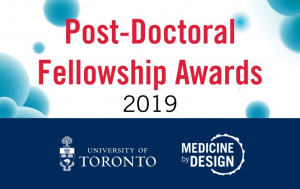 The awards support high-calibre post-doctoral fellows at the University of Toronto (U of T) and its affiliated hospitals who have outstanding potential to become independent researchers in regenerative medicine. Each award is valued at as much as $50,000 per year for two or three years. This year's award recipients work in laboratories at the Donnelly Centre for Cellular and Biomolecular Research, the Faculty of Medicine, the Institute of Biomaterials & Biomedical Engineering and the Lunenfeld-Tanenbaum Research Institutes at Sinai Health System, demonstrating the diversity of research excellence in regenerative medicine in Toronto.
The award program is part of the mandate of U of T's Medicine by Design initiative to accelerate regenerative medicine breakthroughs and translate them into new treatments for common diseases. Medicine by Design is made possible thanks in part to a $114-million grant — the largest single research award in U of T's history — from the Canada First Research Excellence Fund.
Learn more about this year's award recipients: Khalid Al-Zahrani, Hunsang Lee, Jessica Livingston and Louise Moyle.
Khalid Al-Zahrani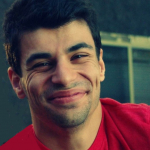 Hometown: Ottawa
Degrees: BSc (Honours) in Biochemistry and PhD in Cellular and Molecular Medicine, University of Ottawa
Supervisor: Daniel Schramek, Lunenfeld-Tanenbaum Research Institute, Sinai Health System, and Department of Molecular Genetics, U of T
Tell us about your post-doctoral research.
Mammary epithelial cells undergo massive expansion during pregnancy and lactation to prepare for childbirth, followed by rapid cell death after breast-feeding has ended. My work will focus on elucidating which rare stem cell subtypes exist within the basal layer of the mammary epithelium and how they functionally contribute to mammary gland homeostatsis and pregnancy. I will also expand on this work to investigate whether these cells are responsible for the increased incidence in breast cancer observed following childbirth.
Why did you choose to do your post-doc in Toronto?
From the discovery of insulin to stem cells and beyond, Toronto has solidified its place on the world stage as a pioneer on the forefront of research in regenerative medicine. Toronto is not only the home of some of the best researchers in the field, but has also attracted a number of brilliant trainees. I chose to pursue my training here to take advantage of this competitive but highly collaborative environment in some of the best state-of-the-art facilities in the country.
What do you plan to do after your post-doc?
My goal following my post-doc is to become an independent researcher in academia. I am very interested in the interface between regenerative medicine, developmental biology and cancer biology and would love to pursue how they are interconnected, with an emphasis on breast and ovarian cancers.
Hunsang Lee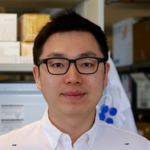 Hometown: Gangneung, South Korea
Degrees: BSc (Honours) in Molecular Biology and Biochemistry, Simon Fraser University; and PhD in Biological Sciences, Seoul National University
Supervisor: Mikko Taipale, Donnelly Centre for Cellular & Biomolecular Research
Tell us about your post-doctoral research.
Cells secrete a set of proteins that play a vital role in development, growth control and regeneration. These factors work by binding to their partner receptors at the surface of the target cells. We have established a novel, high-throughput screening platform for ligand-receptor interaction and will systematically connect the estimated 3,000 secreted proteins to ~2,500 cell-surface proteins, starting with a set of regenerative factors with no known cellular targets for drug development.
Why did you choose to do your post-doc in Toronto?
Toronto offers one of the best research environments in the field of genomics and regenerative medicine, with many research centres located within walking distance.
What do you plan to do after your post-doc?
I do not have a set plan yet. I hope to continue screening for the cellular targets of regenerative factors, either in academia or in industry.
Jessica Livingston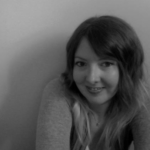 Hometown: Charlottetown, P.E.I.
Degrees: BSc and PhD, University of Prince Edward Island; Post-doctoral fellowship, University of Ottawa
Supervisor: Cindi Morshead,
Tell us about your post-doctoral research.
My research focuses on cellular reprogramming as an approach to replace damaged brain cells and recover lost function. Using transcription factors, astrocytes (a cell type in the brain) can be reprogrammed to become neurons. This may prove beneficial following injury such as stroke to replace lost and damaged neurons, and lead to functional recovery. Using this approach, I study astrocyte-to-neuron reprogramming following cognitive stroke, to determine if it is possible to improve cognitive deficits.
Why did you choose to do your post-doc in Toronto?
My research was focused on stroke recovery, rehabilitation, and neuroplasticity, and I was increasingly fascinated by the role of stem cells in these processes. I was excited to join the Morshead lab at the University of Toronto to get state-of-the-art training at the Donnelly Centre for Cellular & Biomolecular Research from a world leader in stem cell research.
What do you plan to do after your post-doc?
Following my time as a post-doctoral fellow, I look forward to opening my own lab where I plan to study ways to improve brain repair across a variety of injuries. Using activity-based reprogramming and pharmacological approaches, I will study endogenous and exogenous approaches to improve functional recovery. By collaborating with other pre-clinical researchers as well as clinicians, I plan to take a highly translational approach and move toward meaningful solutions to basic research questions.
Louise Moyle
Hometown: Portsmouth, U.K.
Degrees: BSc (Hons) in Veterinary Sciences, Royal Veterinary College (U.K.); PhD in Cell and Molecular Biology, King's College London (U.K.)
Supervisor: Penney Gilbert, Institute of Biomaterials & Biomedical Engineering
Tell us about your post-doctoral research.
An important goal for muscle stem cell research is to understand how different cues enable the cells to "sense" their environment and respond correctly. Whilst we know how some muscle stem cell activation signals, others are less understood. One example is the impact of force. Every time a muscle contracts, force occurs on the muscle and muscle stem cells. However, muscle stem cells activate only when an injury occurs. Is this because the cells "sense" changes to force? We believe the ability of muscle stem cells to sense force might be important for muscle repair, as individuals with the neuromuscular disorder Emery-Dreifus muscular dystrophy often lack proteins involved in the force-sensing machinery.
To address this question, my post-doctoral research will explore how muscle stem cells sense forces within the muscle, and know when to activate. By comparing healthy muscle stem cells with those lacking the sensing machinery (the LINC complex) we can identify how forces affect muscle stem cell behavior, including activation and growth, and the consequences this has on making new muscle. This research could reveal new therapeutic targets to restore muscle stem cell function in aged or diseased muscle tissue. Preventing muscle wasting will reduce the economic burden of neuromuscular disorders in Canada, which currently costs millions of dollars annually.
Why did you choose to do your post-doc in Toronto?
Toronto is such a friendly city and has a fantastic reputation for research in stem cells and regenerative medicine. I chose to move to Canada (and Toronto, specifically) to take advantage of this unique research environment, to make new collaborations and to gain insight into how bioengineering techniques can help solve fundamental stem cell questions. Most importantly, the strong mentorship provided by Professor Gilbert is already helping me to make the most of my post-doctoral studies.
What do you plan to do after your post-doc?
After my post-doc, I would love to continue my research in an academic position, using molecular and bioengineering techniques to uncover stem cell dysfunction in neuromuscular disorders, with the aim of transferring this knowledge towards future cell and gene therapies.