Five emerging researchers are pushing the frontiers of regenerative medicine in diseases ranging from Duchenne muscular dystrophy to heart failure thanks to 2018 Post-Doctoral Fellowship Awards from Medicine by Design.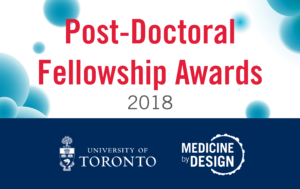 The awards support high-calibre post-doctoral fellows at the University of Toronto (U of T) and its affiliated hospitals who have outstanding potential to become independent researchers in regenerative medicine. Each award is valued at as much as $50,000 per year for three years. This year's award recipients work in laboratories at U of T Mississauga, the Hospital for Sick Children (SickKids) and three faculties at U of T's downtown campus, demonstrating the diversity of research excellence in regenerative medicine in Toronto.
The award program is part of the mandate of U of T's Medicine by Design initiative to accelerate regenerative medicine breakthroughs and translate them into new treatments for common diseases. Medicine by Design is made possible thanks in part to a $114-million grant — the largest single research award in U of T's history — from the Canada First Research Excellence Fund.
Learn more about this year's award recipients: Daniel Dennis, Ji-Eun Kim, Erica Scott, Eric Strohm and Karen Yuen.
Daniel Dennis
Hometown: London, Ont.
Degrees: BSc in genetics, Western University; PhD in neuroscience, University of Calgary
Supervisor: Freda Miller, SickKids Research Institute and Department of Molecular Biology, U of T
Tell us about your post-doctoral research.
My post-doctoral research is on white matter damage, which occurs in demyelinating diseases such as multiple sclerosis. My focus is on determining the growth factors that naturally influence white matter formation and using them as a basis for discovering drugs that can help the brain heal itself when white matter damage occurs.
Why did you choose to do your post-doc in Toronto?
Toronto is an ideal place to do research in regenerative medicine because of the highly collaborative environment filled with people with diverse skills and expertise. Some of the best research in Canada happens here in Toronto, so it's a tremendous learning environment. More specifically, being mentored by Dr. Freda Miller and Dr. David Kaplan is great for my professional development.
What do you plan to do after your post-doc?
After my post-doc, I plan to continue my research on white matter damage and repair, and I hope to get my own laboratory.
Ji-Eun Kim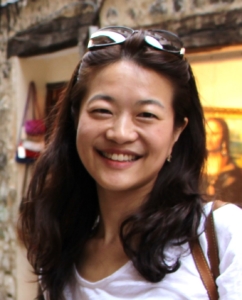 Hometown: Sangju, South Korea
Degrees: PhD in toxicology and Doctor of Veterinary Medicine, Seoul National University
Supervisor: Tae-Hee Kim, SickKids Research Institute and Department of Molecular Genetics, U of T
Tell us about your post-doctoral research.
Intestinal cells are replaced every few days by a process called differentiation from self-renewing intestinal stem cells. Understanding this process is very important in gut health. I am studying the role of gut microbiota in stem cell differentiation, which affects the onset of necrotizing enterocolitis. This disease is the most common gastrointestinal disorder in pre-term infants, with a 30 per cent mortality rate.
Why did you choose to do your post-doc in Toronto?
Toronto has a tremendous concentration of internationally renowned researchers in regenerative medicine and developmental biology. The extremely collaborative and interdisciplinary environment and amazing facilities enable fast data generation and drive cutting-edge research.
What do you plan to do after your post-doc?
My long-term career goal is to become a principal investigator in academia, and I want to guide students by sharing what I have learned and experienced during my life.
Erica Scott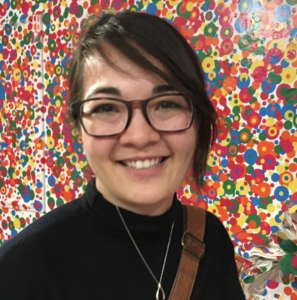 Hometown: Halifax, N.S.
Degrees: BSc (Honours), Queen's University; MSc in genetics and PhD in animal science, University of California, Davis
Supervisor: Aaron Wheeler, Department of Chemistry and Institute of Biomaterials & Biomedical Engineering, U of T
Tell us about your post-doctoral research.
My post-doc focuses on developing a tool that enables analysis of neural stem cell networks at single-cell resolution. It does this by combining a single cell laser lysis technique, microfluidics and then RNA and DNA sequencing.  We hope to describe the high degree of variability between neural stem cells and their environment to best harness their therapeutic potential.
Why did you choose to do your post-doc in Toronto?
I chose Toronto because of its competitive, but also uniquely collaborative, research program, and because of the interdisciplinary nature and fantastic project brought forth by my laboratory.
What do you plan to do after your post-doc?
I am planning to apply for faculty positions in neurogenetics.
Eric Strohm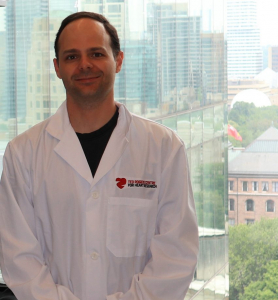 Hometown: Oakville, Ont.
Degrees: BSc in physics; McMaster University; MSc in physics, University of British Columbia; MSc and PhD in biomedical physics, Ryerson University
Supervisor: Craig Simmons, Department of Mechanical & Industrial Engineering, U of T
Tell us about your post-doctoral research.
Heart failure is the leading cause of death worldwide. It affects more than 26 million people globally and it is not curable. It often results from poor contraction of the heart's muscle cells, or cardiomyocytes. This can occur due to genetic mutations, secondary effects from another disease or drugs such as chemotherapeutics, or from damage such as a heart attack. Professor Simmons is developing a cardiac microtissue platform that simulates a beating heart (a "heart-on-a-chip") that can be used to model cardiac diseases and evaluate therapies for heart failure. The cardiomyocyte beat properties and contractility are important metrics in these systems, but there are limited ways to measure them.
My post-doctoral work focuses on using ultrasound to measure the contractile forces of the cardiomyocytes and tissues. I've built a custom acoustic microscope that can focus ultrasound to a very small point to measure cell contractility in a range of platforms, including standard cell culture plates and specialized heart-on-a-chip systems. By changing the ultrasound frequency, this versatile system can scale from measurements of single cells to 3D microtissues. Applications include evaluating drug cardiotoxicity, screening drug candidates to treat heart failure, and quantifying stem cell-based therapies for regenerative cardiac repair.
Why did you choose to do your post-doc in Toronto?
I wanted to apply the ultrasound techniques that I developed during my PhD studies at Ryerson University to the exciting fields of stem cell research and regenerative medicine. I met with Professor Simmons and we identified several projects that could capitalize on our expertise in different fields. Toronto is a world leader in regenerative medicine, with excellent academic opportunities and a thriving startup culture. For these reasons, Toronto is an ideal place for me to continue my academic career.
What do you plan to do after your post-doc?
My goal is to create and develop ideas that have real-world utility. I'd like to lead a laboratory so I can pursue my own research interests.
Karen Yuen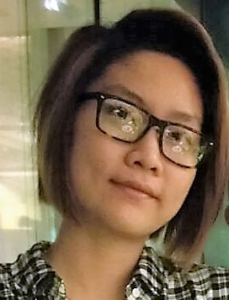 Hometowns: Hong Kong and Singapore
Degrees: BSc (Advanced), BSc (First-Class Honours) and PhD, University of Sydney
Supervisor: Patrick Gunning, Department of Chemical & Physical Sciences, University of Toronto Mississauga
Tell us about your post-doctoral research.
Duchenne muscular dystrophy (DMD) is a highly aggressive muscular degeneration disorder that has no effective treatment or cure. Symptoms first appear when patients are between two and six years old, and they usually die in their twenties or thirties. Recently, a breakthrough study has indicated that blocking the activity of a transcription factor protein, STAT3, can induce the regenerative ability of the muscle stem cells. Building on this knowledge, we aim to develop a highly potent STAT3 inhibitor drug that would regenerate the disease-comprised muscle cells. To achieve this goal, we will chemically optimize the most advanced STAT3 inhibitors available to date for targeting muscle cells with reduced side effects. We will then evaluate these drug candidates in cell and animal models of muscular degeneration diseases, including DMD.
 Why did you choose to do your post-doc in Toronto?
I chose Toronto to conduct my post-doctoral research because it is a well-known global hub of regenerative medicine expertise, with numerous world-renowned scientists that have made seminal contributions toward groundbreaking discoveries. The opportunity to work with Professor Patrick Gunning, who has made huge impacts in the field of STAT protein inhibitors, was instrumental in my decision to come to Toronto. His vast knowledge, coupled with state-of-the-art research facilities, offer an excellent working environment for me to further my research.
What do you plan to do after your post-doc?
Given my passion for science, I would like to remain in the field, but I am uncertain if that will happen in an academic or industry environment. With this award, I hope to become a better-rounded scientist through learning and collaboration, and contribute to regenerative medicine.