How do trainees get started on a path toward developing a product or starting a company? What steps do researchers need to take to move their regenerative medicine discoveries from the lab toward clinical impact? What role does the local ecosystem play? And how can Canada nurture and launch more successful regenerative medicine companies?
These are just some of the questions an expert panel tackled on July 30 at a virtual event titled Translating Research to Impact – Leveraging Our Ecosystem. The event was the concluding session of Translation Talks, a seven-week summer webinar series hosted by the University of Toronto's (U of T) Medicine by Design initiative, in collaboration with CCRM and Stem Cell Network. Engaging graduate students, post-doctoral fellows and research/scientific associates working in regenerative medicine-related fields, the series covered diverse topics including technology assessments, intellectual property, venture creation and investment, manufacturing and regulatory affairs.
The four panel members – Shana Kelley, University Professor, Leslie Dan Faculty of Pharmacy, University of Toronto; Mara Lederman, academic lead, Creative Destruction Lab Partners Program, and a professor of strategic management at U of T's Rotman School of Management; Tamer Mohamed, president and CEO, Aspect Biosystems; and Michael Scott, senior vice-president, product development, BlueRock Therapeutics – shared insights and views on the Canadian commercialization landscape.
"This event provided trainees with an amazing opportunity to learn about translation and commercialization from a group of experienced entrepreneurs and leaders in the biotechnology sector," said Allison Brown, director, strategy & translation, Medicine by Design, who moderated the panel. "It drew together many of the themes we explored throughout Translation Talks and I hope the discussion will encourage and inspire this new generation of researchers to see themselves in this space."
You can watch the panel discussion here, and read some highlights from the discussion below.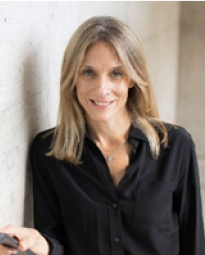 Mara Lederman is the site lead for the Toronto site of the Creative Destruction Lab (CDL), which helps science-based start-ups transform into massively scalable and financeable businesses.

On achieving success as an entrepreneur: "One thing I've observed from watching so many entrepreneurs over the last few years and so many of [CDL's] mentors who have built massive companies is they have this ability to look 15 years out and set these incredibly ambitious and seemingly impossible goals, and figure out the 15-year plan to get there."
On the future of the Toronto's/Canada's regenerative medicine ecosystem: "CDL was founded on this question, 'Why does Canada have such incredible science, but commercialization that is not on par with that?' Commercialization requires intense access to a network of mentors who have commercialized before. When we started, we found those people from across Canada. Now, we find them from across the world. How the ecosystem will grow will be as we support more of these companies, and we have more of these successes. We need to … try to keep [successful companies] in Canada, and we need to keep their founders and their executive team super engaged with the Canadian ecosystem."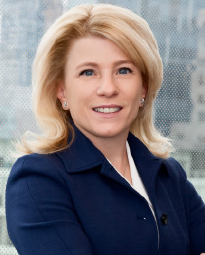 Shana Kelley is an inventor on over 50 patents issued worldwide. She is a founder of three molecular diagnostics companies: GeneOhm Sciences (acquired by Becton Dickinson in 2005); Xagenic Inc. (acquired by General Atomics in 2017); and Cellular Analytics. She is also director of PRiME, a strategic research initiative at U of T  that is focused on next-generation precision medicine and unites physical scientists, engineers, biologists and clinicians developing new therapeutics and diagnostics.

On what she wished she knew when she was getting started: "Don't sweat the small stuff – particularly rejection. Life is filled with opportunities. Any time an opportunity is in front of you, you have to give it 100 percent if it's something that you really want, whether it's starting a company, or getting a particular job, or publishing a paper, whatever that thing is. But if the answer is no, you have to move on and go to the next opportunity, and the next opportunity, and the next opportunity. You're going to hear no so many times, you have to keep searching for the yes, and you have to keep yourself positive as you go through that process."
On managing negative feedback: "You have to take the feedback constructively. It's a very small world, and so that group that you had that negative interaction with, it'll come full circle, and you'll see them again. And maybe on the next pass it won't be negative, because you've conducted yourself in a way that makes clear you're all about business; you're all about getting the feedback, taking it into consideration, making the next idea better. And groups, on a personal level, they like to work with individuals like that."
On the future of the Toronto/Canada regenerative medicine ecosystem: "We need more ways to get companies launched. Toronto is a research powerhouse in the life sciences, on par with Boston and San Francisco and all the other great centres across the world. We don't have the anchor companies, and that's a problem. We're seeing some successes … but I think we need mechanisms to feed the ecosystem more and get significant numbers of seed financings done."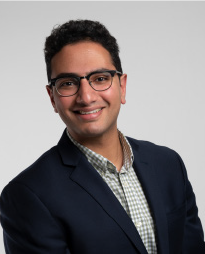 Tamer Mohamed  is a bioengineer, inventor and entrepreneur. Tamer currently serves as president and CEO of Aspect Biosystems. The company enables the 3D printing of living human tissues. Tamer co-founded Aspect in 2013 and has played a leading role in overall corporate, business and technology development.
On lessons he's learned as an entrepreneur: "Put myself in environments where learning about new things, speaking to people who bring new perspectives, stepping out of my comfort zone, and not necessarily trying to understand how all of this connects today, because when I look at how I solve problems today, I often go back to things that I've experienced 5, 10,15 years ago, and at the time I never knew how important those experiences were."
On managing negative feedback: "In many ways, investors are designed to think of problems in solutions. Don't let them shift your focus as an entrepreneur away from finding solutions in problems, because then you know they've defeated you. You really have to develop that filter, take all the feedback and be respectful, but gravitate toward people who give you constructive feedback."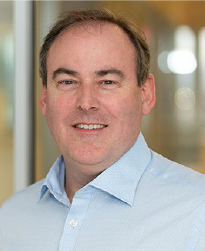 Michael Scott joined BlueRock Therapeutics in 2017 to oversee the company's product realization processes and Toronto operations. Prior to joining BlueRock, he served as chief development officer and vice-president of device research and development at ViaCyte, a clinical-stage biotechnology company focused on the treatment of Type I diabetes with a stem cell-based therapy product.
On what he wished he knew when he was starting out: "It was about 16 years ago when I made my first decision to jump into the start-up with both feet, and I would just encourage you to take some risk because reward doesn't come without risk, and major advancements rarely happen without taking risks. You have to push against the system, and you have to look at the status quo and say, 'That's just not good enough,' if you really want to make a difference. Weigh your options carefully, but don't be afraid of taking the risk."
On managing negative feedback: "Don't take it personally. Accept the negative feedback, but try to get some [constructive feedback] from them, so that you can turn that negative feedback into something positive, so the next time you pitch you're taking into account that negative feedback."
On the future of Toronto's/Canada's regenerative medicine ecosystem: "We've got a ton of great ingredients, including some phenomenal ideas and invention. What we need to do is grow our innovation culture."