Cardiac and neurological disease are two of the most common health problems faced by Canadians. Both the heart and the brain — after heart attack and stroke, for example — have limited ability to repair.
But thanks to landmark grants from the New Frontiers in Research Fund (NFRF) Transformation Stream, two regenerative medicine research teams are on track to change that.
Projects led by Medicine by Design-funded investigators Michael Laflamme and Carol Schuurmans, one focused on developing cell therapy for heart regeneration and the other on reprogramming brain cells for brain repair, were announced earlier today. Medicine by Design receives funding from the Canada First Research Excellence Fund (CFREF).
This new funding accelerates previous research efforts including large, multi-disciplinary projects funded by Medicine by Design. As part of Medicine by Design's team projects portfolio, both Laflamme and Schuurmans have been part of teams that have received deep multi-year investment to develop their therapies towards the clinic.
These teams are two of only six in Canada that are receiving the funding from NFRF, a prestigious program that supports world-leading interdisciplinary, international, high-risk/high-reward, transformative and rapid-response Canadian-led research, in the Transformation Stream.
Schurmanns is the Dixon Family Chair in Ophthalmology Research and a senior scientist at the Sunnybrook Research Institute, as well as a professor of biochemistry at the University of Toronto (U of T).
Laflamme is a senior scientist at UHN's McEwen Stem Cell Institute, Canada Research Chair in Cardiovascular Regenerative Medicine, and a professor in the Department of Laboratory Medicine & Pathobiology at U of T. In his NFRF project, Medicine by Design will be a key training partner.
"Our New Frontiers in Research Fund Transformation award builds on past investments in cardiac regenerative medicine research, including by the CFREF-supported Medicine by Design program," says Laflamme. "This earlier Medicine by Design funding played a critical role in developing much of the science and assembling the team that enabled our successful NFRF application. We're very grateful for the past support and are excited by the prospects for future interactions between Medicine by Design and our New Frontiers research team."
Both teams are working with investigators across U of T and its affiliated hospitals, including several collaborators on their Medicine by Design projects, as well as other Canadian and international collaborators.
Cindi Morshead, professor and chair of the Division of Anatomy in the Department of Surgery at U of T, leads the Medicine by Design team focused on neural reprogramming and is a co-investigator on the NFRF team.
"This new funding from NFRF significantly advances the work that we've been doing in neural reprogramming by supporting collaborations and cross disciplinary research endeavours with groups across Canada and beyond," says Morshead. "I am grateful to Dr. Schuurmans for leading these efforts and to all of our past funders, including Medicine by Design, who helped bring the foundational research to the point where it is ready for this substantial NFRF investment."
These latest awards build on a history of success in the NFRF program for Medicine by Design-funded investigators. In 2022, a team led by Shaf Keshavjee, surgeon and the the Director of the Toronto Lung Transplant Program at UHN, was awarded a NFRF. Another Medicine by Design-funded investigator, Molly Shoichet, a U of T University Professor of chemical and biomedical engineering, was part of a team awarded one of the prestigious awards last year. Both Keshavjee and Shoichet also lead Medicine by Design team projects.
Unlocking a cure for heart disease
Excerpted from a UHN Research story. Read the full story on the UHN Research website.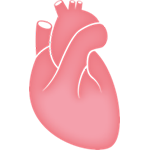 Funding totalling $23.6M has been announced to establish an international team—led by Dr. Michael Laflamme at UHN's McEwen Stem Cell Institute—to develop cutting-edge regenerative therapies for heart disease.
The project, titled Enabling novel cardiac therapies with pluripotent stem cells, is highly collaborative. It was built out of core team of researchers at the McEwen, Toronto General Hospital Research Institute and the University of Toronto—in total, 22 leading laboratories will be involved across 10 research institutions in four countries (Canada, the United States, the United Kingdom and Israel).
The key challenge to developing curative therapies—those that can restore heart function—is that once the adult human heart is damaged, it has a very limited ability to regenerate. When a heart attack or other injury occurs, the damaged heart tissue is replaced by non-functional scar tissue. This tissue compromises the heart's ability to pump enough blood to supply the body, and can lead to progressive heart failure.
The research project will address these issues by developing new regenerative therapies that aim to replace the damaged heart tissue with new heart muscle made from stem cells. This will be achieved through three different, but complementary experimental strategies:
Create all the authentic cell types found in the heart. The heart contains heart muscle cells, support cells, immune cells, and specialized cells that are essential for transmitting electrical signals, as well as blood vessels to supply nutrients to the organ. An important goal of this aim is to establish methods for generating these cell types from stem cells in the quantities needed for therapeutic applications.
Create "better than nature" heart muscle. Using cutting-edge genetic approaches, the team will create heart muscle cells that are better at healing, less prone to causing arrhythmias and able to survive longer when blood supplies are interrupted (which happens during cell and tissue transplantation procedures).
Use 3D bioprinting to fabricate a neonatal-scale human heart. With advanced printing strategies, the research team will bioprint functional ventricular chambers of the heart, using the different cell types made from stem cells. These bioprinted ventricles will be tested for their ability to function as a biological biventricular pump. If successful, this work could lay the foundation for future treatments for infants who are born with severe heart defects who currently cannot receive a heart transplant due to a lack of neonatal donor organs.
Reprogramming brain cells
Excerpted from a Sunnybrook Research Insititute story. Read the full story on the Sunnybrook Research Institute website.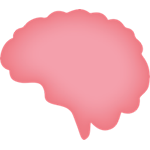 Scientists at Sunnybrook Research Institute (SRI) have been awarded a $24 million Transformation Grant from the Government of Canada's New Frontiers in Research Fund to develop a "game-changing" approach to combat incurable neurological disorders, like Alzheimer's, stroke and epilepsy.
The grant involves a 24-member international team that is led by Dr. Carol Schuurmans, senior scientist in Biological Sciences and the Hurvitz Brain Sciences Research Program at SRI.
"In neurodegenerative disorders, neurons are damaged or destroyed, which can impact important functions like movement, speech, and cognition," says Dr. Carol Schuurmans, who holds the Dixon Family Chair in Ophthalmology Research at Sunnybrook. "One way to repair the brain in disorders like Alzheimer's or stroke might be to make new neurons out of existing cells, called glial cells, which are supportive in function and as prevalent in the brain as neurons."
The collaborative research team's aims are three-fold: to develop novel gene therapies that will turn common glial cells into healthy neurons, to determine the best way to deliver gene therapeutics into the brain, and finally, to test the efficacy of the gene therapy approach in models of Alzheimer's disease, stroke and epilepsy.
"What is particularly promising is that we are taking advantage of cells that are already there," says Dr. Schuurmans. "We're already seeing this approach working in preclinical models, although it's not highly efficient. Our hope is that we can improve the technology and devise universal strategies that are not disease-specific and can be widely applicable for the treatment of different brain disorders."
The research project comes at a pivotal time. Nearly 600,000 Canadians are currently living with Alzheimer's disease and other dementias. With an aging population, that number is expected to rise to 1.7 million by 2050, creating an urgent need for therapeutic options.