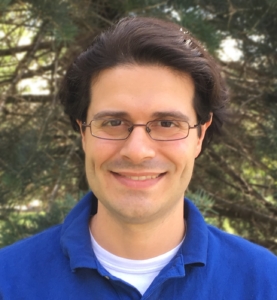 Dr. John Calarco has joined the University of Toronto as an assistant professor (tenure stream) in the Department of Cell & Systems Biology and as a Medicine by Design Associate.
John returns to the University of Toronto after spending the past five years as a Bauer Fellow at the Faculty of Arts and Sciences Center for Systems Biology at Harvard University, where he has been studying the mechanism and role of alternative splicing in the nervous system. He earned a honours BSc in molecular genetics and molecular biology at U of T in 2005, and completed his PhD in the Department of Molecular Genetics in 2011 under the supervision of Professors Benjamin J. Blencowe and Mei Zhen.
John is part of a Medicine by Design-funded team project, led by Dr. James Ellis at SickKids, that is investigating post-transcriptional gene regulatory modules that control stem cell differentiation.
"Medicine by Design is excited about the new capabilities in neural cell genome engineering John brings to our city," said Professor Peter Zandstra, executive director of Medicine by Design and a professor at the Institute of Biomaterials & Biomedical Engineering. "His expertise, combined with his interest in regenerative medicine applications, will open exciting research avenues for years to come. We are delighted to welcome him back to the University of Toronto from Harvard."
"John is an outstanding scientist and a wonderful addition to our department and the biomedical research community in Toronto," said Professor Vincent Tropepe, chair of the Department of Cell & Systems Biology. "His innovative neurogenomics research will undoubtedly provide fundamental insights into how neuronal cell diversity and connectivity is established in the developing brain. This is an exciting new area of research and John is quickly becoming a leader in this field."
John's appointment is effective Sept. 1, 2016. Read more about his work.