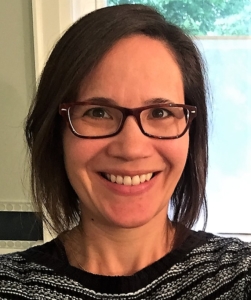 I am delighted to announce that Céline Bauwens, PhD, is joining Medicine by Design as scientific manager, effective April 23.
Céline has been a research associate in Professor Peter Zandstra's lab since 2015. In that role, she has successfully co-ordinated and written large grant submissions, supported the preparation and submission of manuscripts to top-tier scientific journals, and developed and implemented a standard operating procedure database and electronic lab notebook to organize all lab research activities. She has also served as a consultant to SPARC (Support Programs to Advance Research Capacity) at the University of British Columbia and worked as a freelance scientific editor. Prior to joining the Zandstra lab, Céline was a development scientist at CCRM.
Céline completed her PhD at the University of Toronto in 2010 on cardiomyogenic induction from human pluripotent stem cells. She also holds master's and undergraduate degrees in engineering from U of T.
In her new role, Céline will support activities including our awards programs, annual symposium, reporting, outreach and training. In addition, she will help craft opportunities for future funding and collaborations.
Céline will be based in the Medicine by Design office on the 10th floor of 661 University Ave and can be reached at celine.bauwens@utoronto.ca or 416-946-8331.
Please join me in welcoming her to the Medicine by Design team.
Ariana Bradford
Director, Strategic Planning & Operations