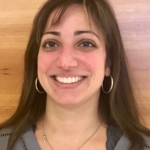 If you missed our symposium on Dec. 5, 2017, don't worry! Maria Abou Chakra, a research associate in Professor Gary Bader's laboratory, has summarized all the talks in the following drawings, which she creates on an iPad using Autodesk Sketchbook Pro. You can follow her on Twitter @PatternsNGames.
Keynote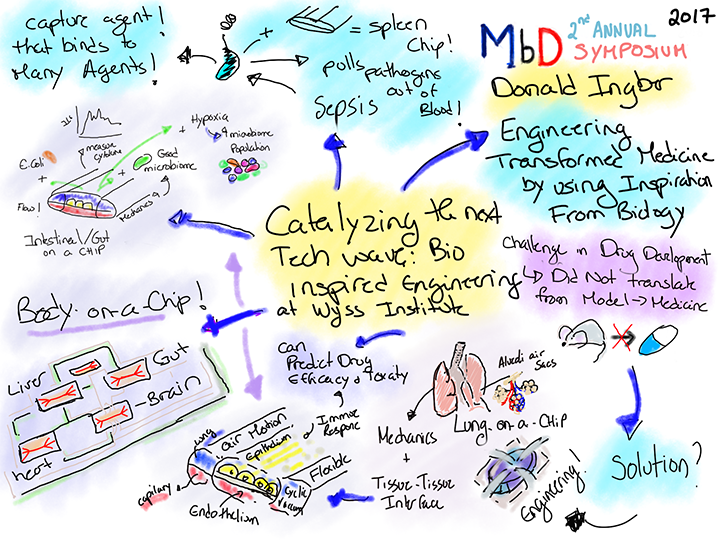 Symposium Talks
Our speakers included the following Medicine by Design-funded investigators:
Rodrigo Fernandez-Gonzalez (Institute of Biomedical Engineering (IBBME), University of Toronto);
Penney Gilbert (IBBME, U of T);
Shana Kelley (Leslie Dan Faculty of Pharmacy, U of T);
Shaf Keshavjee (Surgeon-in-Chief, University Health Network (UHN));
Jason Moffat (Donnelly Centre for Cellular & Biomolecular Research, U of T);
Cindi Morshead (Division of Anatomy, Department of Surgery, U of T);
Andras Nagy (Lunenfeld-Tanenbaum Research Institute, Sinai Health System);
Cristina Nostro (Toronto General Hospital Research Institute, UHN);
Tom Waddell (Division of Thoracic Surgery, UHN);
Christopher Yip (Department of Chemical Engineering & Applied Chemistry and IBBME, U of T);
Juan Carlos Zúñiga-Pflücker (Sunnybrook Research Institute, Sunnybrook Health Sciences Centre).
The agenda also included talks by Darrell Irvine (Massachusetts Institute of Technology) from Medicine by Design's Scientific Advisory Board, and Paul Cubbon from the Sauder School of Business at the University of British Columbia and the Creative Destruction Lab – West.
Patrick Bedford (CCRM) moderated a panel discussion on planning for a successful pathway to adoption. Panel members were Shahira Bhimani (MaRS EXCITE), Dr. Dion Neame (Sanofi Pasteur) and Shirlee Sharkey (Saint Elizabeth).