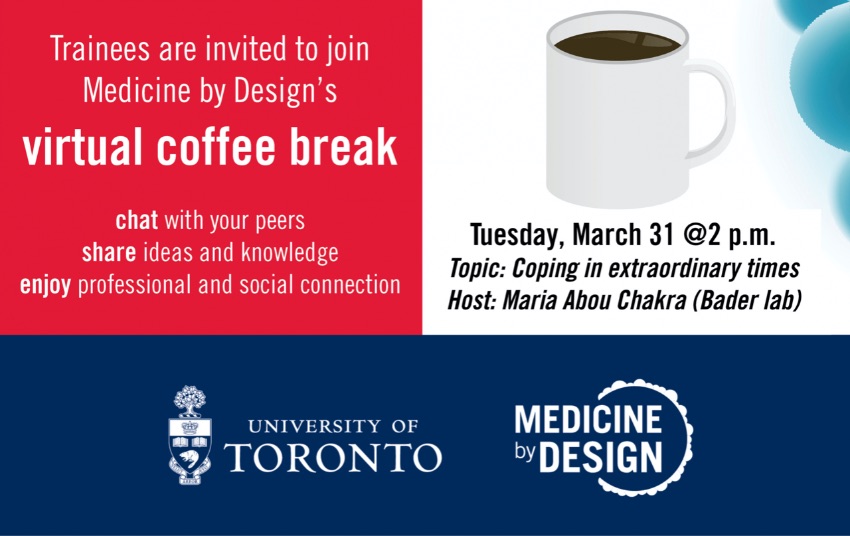 Trainees in the Medicine by Design community are invited to attend virtual coffee breaks.
Virtual coffee breaks are a chance to share ideas, interact socially and discuss topics of interest. These unstructured chats are a way to engage with each other and continue scientific discussion, even when many labs are closed as a result of the COVID-19 pandemic.
The chat on March 31 will be hosted by Maria Abou Chakra, from the Bader lab, and will be focused on the topic of Coping in Extraordinary Times.
Please email info.mbd@utoronto.ca to register to receive the meeting link.