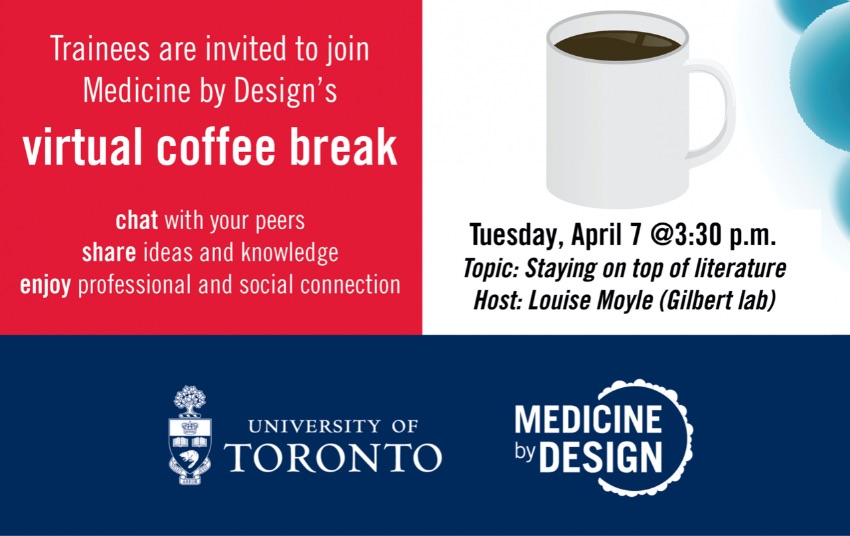 You are invited to join other trainees from the Medicine by Design community for sharing, support and discussion at a virtual coffee break on Tuesday, April 7, at 3:30 p.m. to 4:30 p.m.
Brew your favourite hot beverage and join the conversation. Hosted by Louise Moyle (Glibert lab), the virtual coffee break will be an unstructured discussion that will allow participants to connect socially and professionally. The topic of the discussion will be, "Staying on top of the literature."
Email info.mbd@utoronto.ca to receive the link to the meeting.