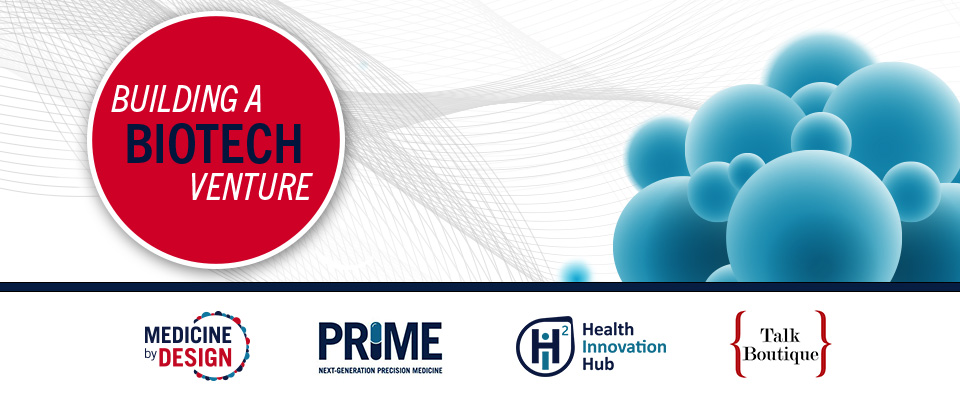 Join us in-person for the Building a Biotech Venture Pitch Competition to learn how the next generation of regenerative and precision medicine researchers are preparing to translate their discoveries toward impact.
Watch as six trainee-led teams from the University of Toronto and its affiliated hospitals pitch their ventures to an expert panel of judges. The winning team will receive $25,000, and the second-place team will receive $10,000 in research funding to advance their product concept.
The competition is the culmination of Medicine by Design's Building a Biotech Venture program, offered in partnership with the Precision Medicine Initiative (PRiME), Health Innovation Hub (H2i) and Talk Boutique. Over the past several months, teams have worked with mentors to advance early-stage company concepts based on their research and have participated in a series of workshops to develop their business cases.
Come cheer on these up-and-coming entrepreneurs as they showcase their innovative technologies.
Location:
ONRamp @ UofT Entrepreneurship
Banting Institute, 100 College St #150,
Meet the judges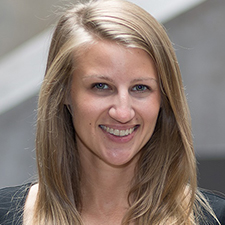 Entrepreneur-in-Residence, Versant Ventures
Angela is an Entrepreneur-in-Residence at Versant Ventures based in Toronto. She is focused on company creation in the areas of Regenerative Medicine and applications of Machine Learning to drug discovery. Angela was previously an Associate Partner at McKinsey & Company where she worked extensively with private equity, biotech and pharma clients on projects spanning corporate strategy, due diligence and transactions support, and R&D operations. Angela completed her PhD in Biomedical Engineering at the University of Toronto.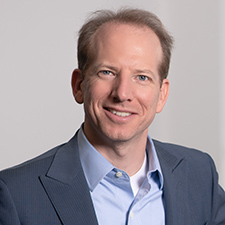 Chief Executive Officer, Notogen
Gary Margolis is the Chief Executive Officer of Notogen Inc., a pre-clinical biotechnology company developing a biologic regenerative therapy for degenerative disc disease.
Prior to joining Notogen, Gary was the Managing Director, General Counsel and Chief Compliance Officer at DRI Capital Inc., one of the world's largest, healthcare-focused private equity funds. During his tenure with DRI Capital, Gary conducted the legal and intellectual property due diligence, led the negotiations on, and played a leadership role in, more than a hundred pharmaceutical royalty acquisition opportunities.
Prior to joining DRI Capital, Gary was a legal associate with Dewey Ballantine LLP in London, UK, and Simpson Thacher & Bartlett LLP in New York, and began his legal career with Osler, Hoskin & Harcourt LLP in Toronto. Gary practiced primarily in the areas of mergers and acquisitions and securities law.
Gary earned both his Bachelor of Sciences degree in Human Biology and his Juris Doctor legal degree from the University of Toronto.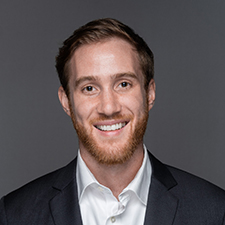 Head of Venture Recruitment, Creative Destruction Lab
Mathew is an academic by training who received his PhD in Human Health from the University of Guelph in 2019. He launched his post-academic career in deep tech startups as a Health Venture Manager at the Creative Destruction Lab (CDL) in February of 2020. In his time at CDL-Toronto, Mathew reviewed over 500 health startup applications to the program, worked directly with 35 health ventures spanning devices to diagnostics to drug discovery/development, led their Health-Therapeutics stream in the fall of 2021 as a Senior Venture Manager, and helped launch CDL-Advanced Therapies and CDL-Biomedical Engineering in the spring of 2022 as Toronto's Associate Director of Health Streams.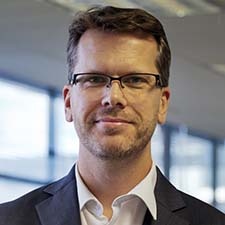 Vice President Technology Sourcing & Venture Development, CCRM
Robin has over 20 years of experience working with regenerative medicine start-up companies. He started his career as an industry-trained pharmacist before moving into tissue engineering research. Robin joined CCRM to support the commercial development of early-stage ideas. He leads the team responsible for identifying and developing promising technologies and nurturing them to the company creation stage by strategically leveraging CCRM's expertise and infrastructure.
Meet the teams
CApt Dynamics
Unlocking the potential of nucleic acids in molecular diagnostics and therapeutics.
CApt Dynamics introduces a cutting-edge platform that uses AI and high dimensional medical devices to discover new compounds that can target, diagnose and potentially treat various diseases.
Team members: Armin Geraili, Dingran Chang
The Kelley Lab, Leslie Dan Faculty of Pharmacy, University of Toronto
Myoxa Therapeutics
Re-engineered cell therapies for improved transplant success.
Myoxa aims to engineer cell therapies that allow a graft to stay alive in low oxygen settings, which is a major shortcoming in using cell-based grafts for clinical therapy.
Team members: Aanshi Gandhi, Aaron Rosenstein, Mohammad Saleh, Danielle Serra, Maria Nguyen
The Garton Lab, Institute of Biomedical Engineering, University of Toronto
Neuropeutics
Alleviating pathology, treating neurons.
Neuropeutics' mission is to ameliorate patients' lives by prioritizing the advancement of small molecule to the clinic, which prevents toxic clumping of a protein involved in neurodegeneration.
Team members: Marc Shenouda, Namita Multan
The Robertson Lab, Department of Laboratory Medicine & Pathobiology, University of Toronto
Specifix Dx
A point-of-care rapid test that detects urinary tract infections with significantly greater accuracy.
Specifix Dx has developed UroStix, which is a paper-based rapid test that can detect urinary tract infections (UTI) with significantly greater accuracy compared to conventional tools in use today.
Team members: Jessican Jenkins, Siobhan Wilson, Jaspreet Randhawa
The Ferenbok Lab, Department of Laboratory Medicine & Pathobiology, University of Toronto
StemTEST
Screening services for effective formula & treatment discovery.
StemTEST is developing a human stem cell derived skin model combined with AI software to objectively test the efficacy of skin products marketed for reducing hyperpigmentation.
Team members: Henry Quach, Kayshani Kanagarajah, Krista Antonio, Yuetong Song
The Wong Lab, Program of Developmental & Stem Cell Biology, The Hospital for Sick Children
Synakis
Solutions for the eye.
Synakis has developed Syngel, which could replace the natural vitreous in the eye for patients with ocular disorders such as retinal detachment and dry-age-related macular degeneration (AMD).
Team members: Mickael Dang, Adam Forman, Jonathan Labriola
The Shoichet Lab, Institute of Biomedical Engineering, University of Toronto