The Medicine by Design Global Speaker Series invites established and emerging international leaders in regenerative medicine to engage with our extraordinary community of researchers and clinicians.
Medicine by Design, in partnership with the McEwen Stem Cell Institute, is pleased to welcome Trey Ideker, PhD, Professor in the Departments of Medicine, Bioengineering and Computer Science at UC San Diego.
The title of this talk will be, Building the Mind of Cancer.
Register for this virtual event.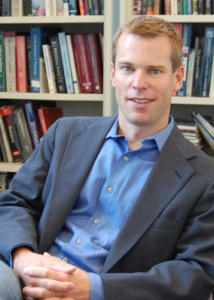 More About trey ideker:
Trey Ideker, Ph.D. is a Professor in the Departments of Medicine, Bioengineering and Computer Science at UC San Diego. Additionally, he is the Director or Co-Director of the National Resource for Network Biology (NRNB), the Cancer Cell Map Initiative (CCMI), the Psychiatric Cell Map Initiative (PCMI), and the UCSD Bioinformatics PhD Program, and former Chief of Genetics in the Department of Medicine. Dr. Ideker received Bachelor's and Master's degrees from MIT in Electrical Engineering and Computer Science and his Ph.D. from the University of Washington in Molecular Biology under the supervision of Dr. Leroy Hood. He currently serves on the Editorial Boards for Cell, Cell Reports, Molecular Systems Biology, and PLoS Computational Biology and is a Fellow of AAAS and AIMBE. He is a member of the Web of Science Highly Cited Researchers list, reserved each year for the top 1% of scientists by citations. He was named a Top 10 Innovator by Technology Review and was the recipient of the Overton Prize from the International Society for Computational Biology. His work has been featured in news outlets such as NPR, BBC, New York Times, Scientific American, Smithsonian, Discover, Forbes magazine, Popular Mechanics and People Magazine.
The Ideker Laboratory seeks to map the molecular networks governing cancer and neurological disorders and to use these maps in artificially intelligent systems for precision medicine. The laboratory also produces the Cytoscape ecosystem of network analysis tools, which has been cited over 25,000 times.