The Medicine by Design Global Speaker Series invites established and emerging international leaders in regenerative medicine to engage with our extraordinary community of researchers and clinicians.
Medicine by Design, in partnership with the McEwen Stem Cell Institute, is pleased to welcome Lior Zangi, PhD, Associate Professor, Cardiovascular Research Institute, Genetics at Icahn School of Medicine.
The title of this talk will be, mRNA-Based Approach for Treating Ischemic Heart Disease.
Register for this virtual event.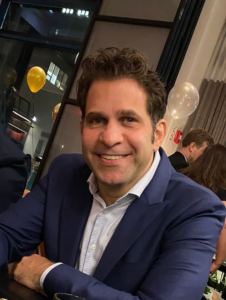 More About Lior Zangi:
Lior Zangi, PhD, is an Associate Professor with Tenure at the Icahn School of Medicine at Mount Sinai, New York. He completed his education and training at the Weizmann Institute of Science, and Harvard University. He has established a new method, mRNA based, for gene delivery into skeletal and cardiac muscle. In the last year, these mRNA delivery methods have been used for COVID19 vaccinations and promoting cardiovascular regeneration in ischemic heart disease. Currently, Prof. Zangi's laboratory investigates mRNA delivery method into healthy or unhealthy specific cell types and organs, top fight different diseases such as heart failure and cancer.