The Medicine by Design Global Speaker Series invites established and emerging international leaders in regenerative medicine to engage with our extraordinary community of researchers and clinicians.
Medicine by Design, in partnership with the McEwen Stem Cell Institute, is pleased to welcome Klavs Jensen, PhD, Warren K. Lewis Professor, Chemical Engineering, and Professor, Materials Science and Engineering, Massachusetts Institute of Technology.
The title of this talk will be, "Accelerating chemical development with automation and machine learning."
Register for this virtual event.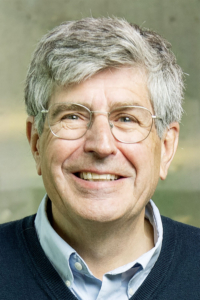 More About Klavs jensen:
Klavs F. Jensen is Warren K. Lewis Professor in Chemical Engineering and Materials Science and Engineering at the Massachusetts Institute of Technology. From 2007- July 2015 he was the Head of the Department of Chemical Engineering. His research interests include on-demand multistep synthesis, methods for automated synthesis, and machine learning techniques for chemical synthesis and interpreting large chemical data sets. He is a co-director of MIT's consortium, Machine Learning for Pharmaceutical Discovery and Synthesis, which aims to bring machine learning technology into pharmaceutical discovery and development. Professor Jensen is a member of the US National Academy of Sciences, the US National Academy of Engineering as well as the American Academy of Arts and Science. He is a Fellow of the American Association for the Advancement of Science (AAAS), and the American Institute of Chemical Engineers, and the Royal Society of Chemistry.