The Medicine by Design Global Speaker Series invites established and emerging international leaders in regenerative medicine to engage with our extraordinary community of researchers and clinicians.
Medicine by Design, in partnership with the McEwen Stem Cell Institute, is pleased to welcome Anne Brunet, PhD, Professor of Genetics at Stanford University.
The title of this talk will be, Mechanisms of Aging.
Register for this virtual event.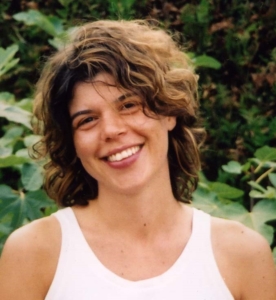 More About anne brunet:
Dr. Brunet obtained her B.Sc. from the Ecole Normale Supérieure in Paris and her Ph.D. from the University of Nice, France. She did her postdoctoral training with Dr. Michael Greenberg at Harvard Medical School. Dr. Brunet is interested in the molecular mechanisms of aging and longevity. She wants to understand the mechanism of neural stem cell aging. She also seeks to discover novel genes regulating longevity, notably developing a new short-lived vertebrate, the African killifish. Dr. Brunet has published over 80 peer-reviewed papers and reviews. She has received several awards, including the Pfizer/AFAR Innovation in Aging Research Award and the Vincent Cristofalo "Rising Star" Award in Aging Research. She received a Pioneer Award and a Transformative Award from the NIH Director's fund, which supports scientists who propose pioneering and transforming approaches to major challenges in biomedical research.