The Medicine by Design Global Speaker Series invites established and emerging international leaders in regenerative medicine to engage with our extraordinary community of researchers and clinicians.
Medicine by Design, in partnership with the McEwen Stem Cell Institute, is pleased to welcome Allon Klein, PhD, an Associate Professor of Systems Biology at Harvard Medical School.
The title of this talk will be, "Lineage tracing on transcriptional landscapes"
Register for this virtual event.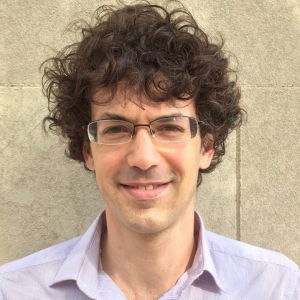 More About Allon Klein:
Professor Klein is an Associate Professor of Systems Biology at Harvard Medical School. He obtained his PhD in physics with Prof. Ben Simons (Cambridge University), and a postdoc in experimental systems biology with Prof. Marc Kirschner (Harvard Medical School). Dr. Klein studies how cells make fate choices in developing and adult tissues. He pioneered droplet microfluidics for single-cell RNA-Seq, computational methods for analyzing single-cell genomics data, and methods for quantitative clonal analysis. He focuses on the early embryo, epithelial tissues and the hematopoietic system as model systems. His work includes the discovery of a cell type in the airway epithelium (the pulmonary ionocyte), defining the identity of red blood cell progenitors, and establishing the transcriptional dynamics of early vertebrate development at single cell resolution. In 2018, Dr. Klein's work mapping embryonic development in vertebrates was recognized by the AAAS "Breakthrough of the Year," and in 2020 he received the Dr. Susan Lim Award for Outstanding Young Investigator from the International Society for Stem Cell Research (ISSCR).