Join us for our Conversations in Convergence series which is an interactive discussions between Medicine by Design researchers who study similar questions using different approaches.
The goal is to foster cross-disciplinary discussions in support of convergence, which is the integration of approaches from engineering, science, medicine and other fields to expand knowledge and spark innovation. The researchers will discuss how their unique perspectives, knowledge and ideas inform their work, and how their diverse approaches intersect and complement one another to advance regenerative medicine.
Our speakers will be:
Julien Muffat, PhD – Scientist, Neurosciences and Mental Health Program, The Hospital for Sick Children and Assistant Professor, Department of Molecular Genetics, University of Toronto
Chao Wang, PhD – Scientist, Biological Sciences Platform, Sunnybrook Research Institute and Assistant Professor, Department of Immunology, University of Toronto

Event theme: Role of immune cells in brain health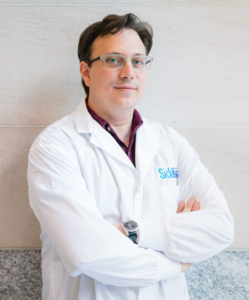 The Muffat Lab studies how genetic and environmental vulnerabilities intersect to cause neurological disorders. We develop novel 3D cultures derived from human pluripotent stem cells, to study degenerative and developmental diseases of the brain. We focus on inflammatory triggers, including viral aetiologies, in Autism, Multiple Sclerosis or Alzheimer's disease. Our work aims to highlight the dominant role of glial cells, including resident immune cells such as the microglia, in establishing neuronal dysfunction. The CRISPR toolkit allows functional interrogation of disease-associated variants expressed in specific cell types, and unbiased genome-wide screens of cellular states and resilience.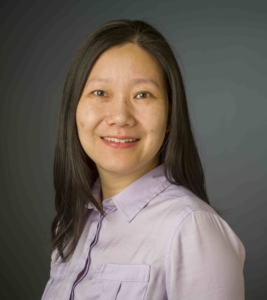 Chao Wang (PhD) is an immunologist with expertise in immune cell regulation, cellular metabolism and single cell transcriptomics. As a postdoctoral fellow, she discovered a role of CD5Like in regulating T lymphocyte function by promoting a polyunsaturated lipidome and regulating the ligand-dependent transcriptional activity of Rorgt (Cell, 2015); she also uncovered and validated a T cell exhaustion/dysfunction module driven by zine metabolism in melanoma (Cell, 2016). Based on these findings, Dr. Wang validated a novel computational tool that allows comprehensive analysis of metabolism using single cell transcriptomics (Cell, 2021). Leveraging such tools, cell biology and animal modelling, the Wang lab focuses on elucidating the molecular mechanisms of how cellular metabolic circuitry supports immune cell function in shaping neuroinflammation in autoimmune, neurodegenerative and psychiatric disorders.