Medicine by Design's Executive Leadership Team includes leading experts in regenerative medicine at the University of Toronto and its affiliated hospitals.
Michael Sefton
Executive Director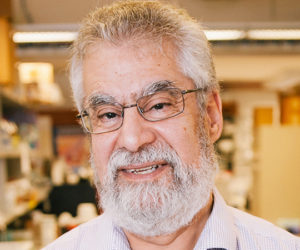 Michael Sefton, OC, FRSC, leads and provides strategic direction for Medicine by Design. He is a University Professor, the Michael E. Charles Professor of Chemical Engineering, and a faculty member in the Department of Chemical Engineering & Applied Chemistry and the Institute of Biomedical Engineering at the University of Toronto.
Professor Sefton holds degrees in chemical engineering from the University of Toronto (1971) and the Massachusetts Institute of Technology (1974), and has been at the University of Toronto since 1974. He has been active in the preparation of blood compatible materials through heparinization, the microencapsulation of mammalian cells in synthetic polymers and various strategies for vascularizing tissue constructs.
Professor Sefton has served as director of U of T's Institute of Biomaterials & Biomedical Engineering and as president of the U.S. Society for Biomaterials. He has received numerous awards including the Founders Award of the U.S. Society for Biomaterials, the Killam Prize in Engineering of the Canada Council for the Arts, and the Acta Biomaterialia Gold Medal. He was elected an international member of the U.S. National Academy of Medicine in 2014 and received the Terumo Global Science Prize in 2016. In 2017, Professor Sefton was named an Officer of the Order of Canada, one of the country's highest civilian honours.
Professor Sefton's appointment as Medicine by Design's executive director began on July 1, 2017.
Gary Bader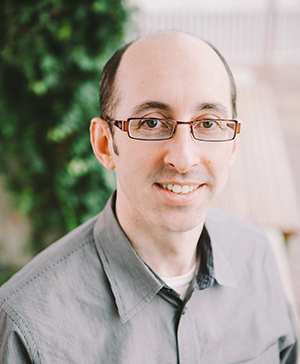 Gary D. Bader has been a member of the Donnelly Centre for Cellular and Biomolecular Research at the University of Toronto since 2006. Cross-appointed in the Department of Molecular Genetics in the Faculty of Medicine and in the Department of Computer Science, Professor Bader works primarily in the area of biological network analysis to better understand cellular processes in normal and diseased tissues. With a background in biochemistry and computer science, Professor Bader completed a post-doctoral fellowship at the Memorial Sloan-Kettering Cancer Center in New York after earning his PhD in biochemistry from the University of Toronto in 2002 and his undergraduate degree in 1997 at McGill University. Professor Bader has published more than 150 peer-reviewed articles, which have garnered more than 28,000 citations.
Nicole Kaniki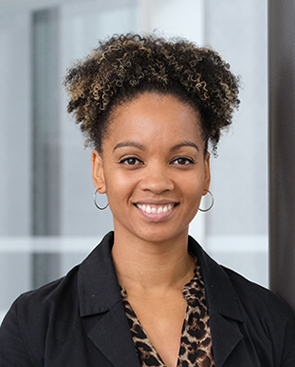 Nicole Kaniki is the University of Toronto's first Director of Equity, Diversity and Inclusion in Research and Innovation. In this role, Dr. Kaniki will examine, advocate and advance EDI in all aspects of U of T research, innovation and entrepreneurship. Dr. Kaniki joined U of T from Western University, where she worked as a member of Western's Anti-Racism Working Group and, later, adviser on anti-racism to President Alan Shepard. In her tenure at Western, Dr. Kaniki spearheaded several initiatives that fostered equity, diversity and inclusion. She helped create the office of the associate vice-president of equity, diversity and inclusion, and lay the groundwork for an equity advisory council of experts in EDI and research to provide support and accountability. Dr. Kaniki holds a master's degree in kinesiology and PhD in research methodology and quantitative methods. More recently Dr. Kaniki completed  a master's degree in women's studies and feminist research, frameworks she uses in her EDI work.
Michael Laflamme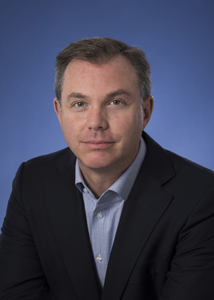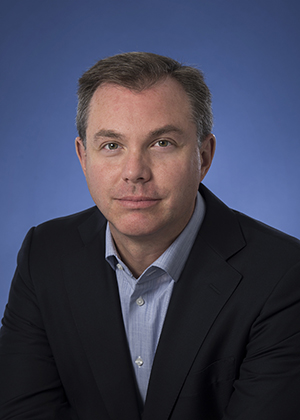 Dr. Michael Laflamme is the Robert McEwen Chair in Cardiac Regenerative Medicine at University Health Network (UHN), Senior Scientist in the McEwen Stem Cell Institute, Staff Pathologist in the UHN Laboratory Medicine Program and Associate Professor of Laboratory Medicine and Pathobiology at the University of Toronto. After obtaining an undergraduate degree in Physics at Georgetown University, Dr. Laflamme completed the Medical Scientist (MD/PhD) Training Program at Emory University, where he studied the regulation of calcium homeostasis by beta-adrenergic signaling in adult ventricular cardiomyocytes.  After residency in Anatomic Pathology and subspecialty training in cardiovascular pathology at the University of Washington Medical Center, he completed a postdoctoral fellowship investigating the role of exogenous and endogenous stem cells in myocardial repair. His independent research career has been largely focused on the development of cell therapies based on human pluripotent stem cells (hPSCs), and his laboratory has made a number of important contributions in this area  including 1) widely-used protocols to guide the differentiation of hPSCs into cardiomyocytes, 2) the first proof-of-concept study showing that the transplantation of hPSC-derived cardiomyocytes can "remuscularize" scar tissue and improve left ventricular contractile function in rodent myocardial infarction models, and 3) the first direct demonstration that hPSC-derived cardiomyocyte grafts can electrically couple with host myocardium following transplantation in injured hearts.  Dr. Laflamme has been the recipient of honors including the Society for Cardiovascular Pathology Young Investigator Award, the Perkins Coie Award for Discovery, the ASGCT Outstanding New Investigator Award, and the UHN Co-Inventor of the Year. He is a founding investigator of BlueRock Therapeutics. He is also a board-certified physician in Anatomic Pathology and practices diagnostic cardiovascular pathology.
Alison McGuigan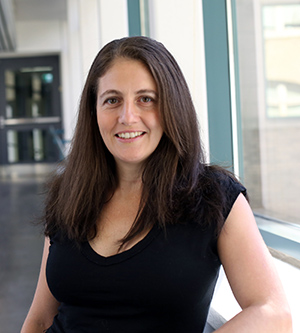 Alison McGuigan is a professor in the Department of Chemical Engineering and Applied Chemistry and at the Institute for Biomaterials and Biomedical Engineering at the University of Toronto. She obtained her undergraduate degree in materials science and engineering from University of Oxford, her PhD in Chemical Engineering from University of Toronto, and then completed post doctoral fellowships at Harvard University and Stanford School of Medicine. Professor McGuigan's research is focused on engineering model tissue platforms for understanding the biology of tissue development, disease and regeneration. In recognition of her research, Professor McGuigan has received numerous awards such as a Canadian Rhodes Foundation Scholarship, the Tissue Engineering and Regenerative Medicine International Young Investigator award, and the Hatch Innovation Award. In 2018, she was appointed to the Royal Society of Canada's College of New Scholars, Artists and Scientists.
Thomas Waddell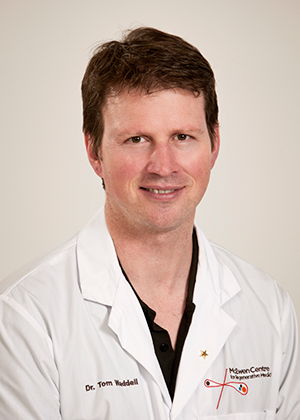 Dr. Thomas Waddell is the Pearson-Ginsberg Chair in the Division of Thoracic Surgery at the University of Toronto, and head of the Division of Thoracic Surgery at University Health Network, including Toronto General Hospital. Dr. Waddell received his MD from the University of Ottawa in 1987, where he received the gold medal in surgery. He completed a surgical internship at St. Michael's Hospital before joining the University of Toronto general surgery residency program. He pursued basic laboratory training for five years as part of the Surgical Scientist Program, completing his MSc with Alec Patterson in 1992 and his PhD with Greg Downey in 1995.
Dr. Waddell has received numerous honours for his research work, including the Governor General's Gold Medal and the Royal College Prize for Resident Research. He completed general surgery training in 1997 and his thoracic surgery fellowship in 1998. Following completion of clinical training, he undertook an additional year of laboratory research as a McLaughlin Fellow at Imperial College in London, England. He was appointed assistant professor in 2000, promoted to associate professor in 2004 and was promoted to full professor in 2010. He has earned numerous distinctions, including the Blalock Scholarship from the American Association for Thoracic Surgery, a CIHR New investigator Award, a CFI New Opportunities Fund Award, the George Armstrong Peters Prize in the Department of Surgery and a Wightman-Berris Individual Teaching Award, and was recognized with the R. Fraser Elliott Chair in Transplantation Research in 2005 and the Richard and Heather Thomson Chair in Translational Research in 2010. In 2011, he received the the Lister Prize, the highest research honour from the University of Toronto Department of Surgery.
Dr. Waddell runs a large lab with funding from the Thoracic Surgery Foundation for Research and Education, CIHR, Heart and Stroke, the Canadian Cystic Fibrosis Foundation, the Roche Organ Transplantation Research Foundation, the PSI Foundation and the Ontario Institute for Cancer Research. His laboratory focuses on alternative approaches to the chronic shortage of donor lungs, especially stem cell and regenerative medicine approaches to lung disease. He leads the lung group for the McEwen Centre for Regenerative Medicine. His clinical interests include lung transplantation and lung volume reduction surgery, lung cancer and especially minimally invasive and robotic thoracic surgery.
Dr. Waddell has co-founded two companies related to lung re-conditioning for lung transplantion (EVLP), including XOR Labs Toronto Inc.