Medicine by Design's entrepreneur-in-residence program helps bridge the gap between the foundational research funded by Medicine by Design and the creation of products or ventures that will impact human health.
Andrew Haller
Early Stage Entrepreneur-in-Residence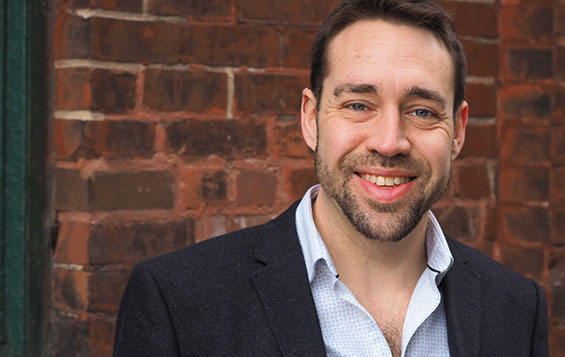 Andrew Haller is an early-stage entrepreneur. He currently consults for biotechnology, regenerative medicine and digital health companies focusing on business development strategy.
Dr. Haller received his PhD in molecular pharmacology from the Roswell Park Comprehensive Cancer Center and then did a three-year post-doctoral fellowship at the Princess Margaret Cancer Center, studying cancer stem cells, hypoxia, and metabolism. He got involved in entrepreneurial activities during his post-doctoral fellowship, and the experience and connections he gained from those ventures led to his first role outside of academia. He left the lab to join the health innovation ecosystem, first at TOHealth! and later at Clinical Trials Ontario. Both roles allowed him to build an extensive network in the startup and Canadian clinical research worlds. He has continued walking the entrepreneurial path working on an oncology drug development startup inspired by his post-doctoral research.
Dr. Haller's combined experience in the industry, clinical and scientific worlds has led to an appointment in the Department of Pharmacology and Toxicology in the Temerty Faculty of Medicine at the University of Toronto. He guest lectures on topics like bioinnovation and entrepreneurship, and he also mentors companies through the Health Innovation Hub, an on-campus incubator.
As Medicine by Design's early stage entrepreneur-in-residence, Dr. Haller will help get cutting edge research ready for investment and inspire the next generation of scientist entrepreneurs.