Global Speaker Series: Dr. Laurie Boyer, Massachusetts Institute of Technology
Organized by

Medicine by Design and the Ontario Institute for Regenerative Medicine
Medical Sciences Building, Room 2170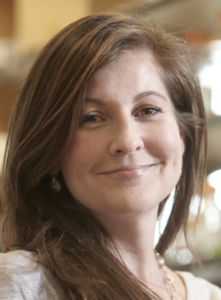 The Medicine by Design Global Speaker Series invites established and emerging international leaders in regenerative medicine to engage with our extraordinary community of researchers and clinicians.
Medicine by Design, in partnership with the Ontario Institute for Regenerative Medicine, is pleased to welcome Laurie Boyer, PhD, associate professor of biology and biological engineering at the Massachusetts Institute of Technology. The title of her talk is Transcriptional Control of Cardiac Cell Fate. 
[wc_fa icon="arrow-down" margin_left="" margin_right="5px" class=""][/wc_fa]Download the event poster
Biography
Laurie A. Boyer, Ph.D., earned her doctorate in biochemistry from the University of Massachusetts Medical School. Her graduate work focused on dissecting the biochemical mechanisms of chromatin remodeling enzymes. Laurie received the "Outstanding Graduate Student Award" for her thesis work. She then joined the Whitehead Institute in Cambridge, MA as a postdoctoral fellow where she pioneered the development of high-throughput platforms for genome wide analysis of transcription factors and chromatin regulators in stem cells, opening the field of stem cell genomics. In 2006, Laurie was recognized as one of the world's 50 top leaders in research by Scientific American for her innovative work in dissecting the core transcriptional regulatory circuitry in human ESCs. In 2007, Dr. Boyer joined the Biology Department at the Massachusetts Institute of Technology and is an Associate member of the Koch Institute for Integrative Cancer Research. In 2015, she was also recruited as an Associate Professor to the Department of Biological Engineering. The Boyer lab investigates the gene regulatory mechanisms that coordinate lineage commitment. Dr. Boyer has presented her work around the world and has received numerous awards including a Pew Scholar in the Biomedical Sciences, the Smith Family Foundation for Excellence in Biomedical Research, and Massachusetts Life Sciences Center.