Global Speaker Series: Alfonso Martinez-Arias, PhD, University of Cambridge
Organized by

Medicine by Design, the Institute of Biomaterials & Biomedical Engineering and the Ontario Institute for Regenerative Medicine
Bahen Centre for Information Technology, Room 1170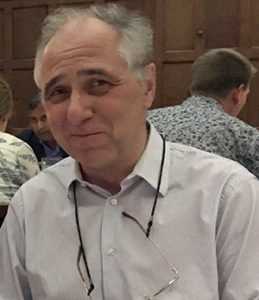 The Medicine by Design Global Speaker Series invites established and emerging international leaders in regenerative medicine to engage with our extraordinary community of researchers and clinicians.
Medicine by Design, in partnership with the Institute of Biomaterials & Biomedical Engineering's Distinguished Seminar Series and the Ontario Institute for Regenerative Medicine, is pleased to welcome Alfonso Martinez-Arias,  PhD, Professor of Genetics, University of Cambridge. The title of his talk is The self engineering of the mammalian embryo: a synthetic approach.
Biography
Dr. Alfonso Martinez-Arias obtained his PhD from the University of Chicago, and was a postdoctoral fellow with Peter Lawrence at the Laboratory of Molecular Biology in Cambridge University. In 1987, Dr. Martinez-Arias was awarded a Wellcome Trust Senior Fellowship at Cambridge, where he became a Professor of Developmental Mechanics in 2002. In 2010, Dr. Martinez-Arias was appointed as the Director of the Cambridge Center for the Physics of Medicine. His laboratory uses methods at the interface of physics and biology to understand the principles that govern embryonic development. Dr. Martinez-Arias' work has been cited more than 4,500 times.