Medicine by Design is headed by an Executive Leadership Team composed of leading experts in regenerative medicine at the University of Toronto and its affiliated hospitals.
Michael Sefton — Executive Director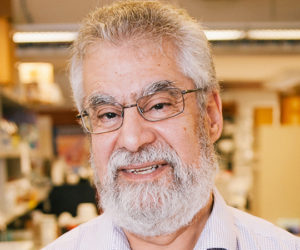 Dr. Michael Sefton leads and provides strategic direction for Medicine by Design. He is a University Professor, the Michael E. Charles Professor of Chemical Engineering, and a faculty member in the Department of Chemical Engineering & Applied Chemistry and the Institute of Biomaterials & Biomedical Engineering at the University of Toronto.
Dr. Sefton holds degrees in chemical engineering from the University of Toronto (1971) and the Massachusetts Institute of Technology (1974), and has been at the University of Toronto since 1974. He has been active in the preparation of blood compatible materials through heparinization, the microencapsulation of mammalian cells in synthetic polymers and various strategies for vascularizing tissue constructs.
Dr. Sefton has served as director of U of T's Institute of Biomaterials & Biomedical Engineering and as president of the U.S. Society for Biomaterials. He has received numerous awards including the Founders Award of the U.S. Society for Biomaterials, the Killam Prize in Engineering of the Canada Council for the Arts, and the Acta Biomaterialia Gold Medal. He was elected an international member of the U.S. National Academy of Medicine in 2014 and received the Terumo Global Science Prize in 2016.
Dr. Sefton's appointment as Medicine by Design's executive director began on July 1, 2017.
Gary Bader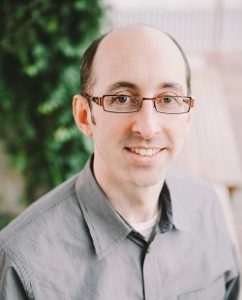 Dr. Gary D. Bader has been a member of the Donnelly Centre for Cellular and Biomolecular Research at the University of Toronto since 2006. Cross-appointed in the Department of Molecular Genetics in the Faculty of Medicine and in the Department of Computer Science, Dr. Bader works primarily in the area of biological network analysis to better understand cellular processes in normal and diseased tissues. With a background in biochemistry and computer science, Dr. Bader completed a post-doctoral fellowship at the Memorial Sloan-Kettering Cancer Center in New York after earning his PhD in biochemistry from the University of Toronto in 2002 and his undergraduate degree in 1997 at McGill University. Dr. Bader has published more than 150 peer-reviewed articles, which have garnered more than 28,000 citations.
Gordon Keller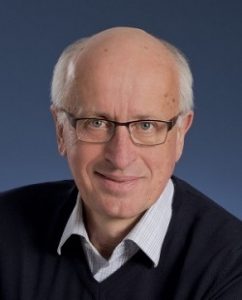 Dr. Gordon Keller earned his PhD in immunology at the University of Alberta in 1979 and completed a post-doctoral fellowship at the Ontario Cancer Institute in Toronto in 1983. Following his studies, Dr. Keller became a member of the Basel Institute for Immunology in Switzerland, where he worked for five years, before becoming a visiting scientist at the Research Institute of Molecular Pathology in Vienna, Austria.  In 1990, he moved to the United States, working initially at the National Jewish Centre for Immunology and Respiratory Medicine in Denver, Colorado, and from 1999 to 2006 as a Professor in the Department of Gene and Cell Medicine at the Mount Sinai School of Medicine in New York. In 2005, he was appointed director of the Black Family Stem Cell Institute within the Mount Sinai School of Medicine. In 2007, Dr. Keller returned to Canada to become director of the McEwen Centre for Regenerative Medicine at the University Health Network in Toronto. Dr. Keller is best known for his research in lineage-specific differentiation of mouse and human embryonic stem cells.
Shana Kelley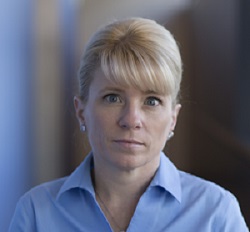 Dr. Shana Kelley is a Distinguished Professor of Pharmaceutical Sciences, Chemistry, Biochemistry and Biomedical Engineering at the University of Toronto. Dr. Kelley received her PhD from the California Institute of Technology and was a NIH postdoctoral fellow at the Scripps Research Institute.
The Kelley research group works in a variety of areas spanning bioanalytical chemistry, chemical biology and nanotechnology. Dr. Kelley's work has been recognized with a variety of distinctions, including being named one of "Canada's Top 40 under 40," a NSERC E.W.R. Steacie Fellow, the 2011 Steacie Prize, and the 2016 NSERC Brockhouse Prize. She has also been recognized with the Pittsburgh Conference Achievement Award, an Alfred P. Sloan Research Fellowship, a Camille Dreyfus Teacher-Scholar award, a NSF CAREER Award, a Dreyfus New Faculty Award, and was also named a "Top 100 Innovator" by MIT's Technology Review. She is a founder of two molecular diagnostics companies, GeneOhm Sciences (acquired by Becton Dickinson in 2005) and Xagenic Inc.
Andras Nagy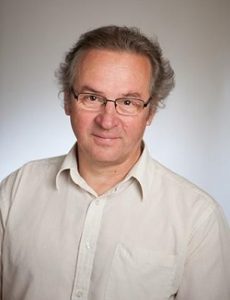 Dr. Andras Nagy is a Shawn Kimel Senior Scientist at the Lunenfeld-Tanenbaum Research Institute, Sinai Health System, professor in the Department of Obstetrics & Gynaecology and Institute of Medical Science at the University of Toronto, investigator at the McEwen Centre for Regenerative Medicine and Adjunct Professor at the Monash University, Melbourne. He holds a Tier I Canada Research Chair in Stem Cells and Regeneration. He also has a Fellowship of the Royal Society of Canada in the Life Sciences Division of the Academy of Science. Dr. Nagy has made significant breakthroughs in the development of mouse and human pluripotent stem cells (both embryonic and induced) that could accelerate research in regenerative medicine and lead to future therapies for currently incurable diseases, such as blindness, diabetes, arthritis, spinal cord injury and many others. His team created the first two Canadian human embryonic stem cell lines and developed a novel method for generating non-viral induced pluripotent stem cells. His current research focuses on understanding the process of reprogramming to stem cells at the molecular level and using sophisticated genome editing methodology to pave the way for safe and effective cell-based therapies.
Thomas Waddell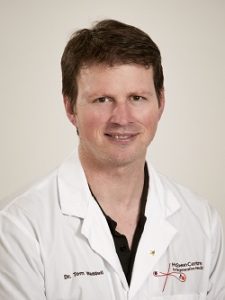 Dr. Thomas Waddell is the Pearson-Ginsberg Chair in the Division of Thoracic Surgery at the University of Toronto, and head of the Division of Thoracic Surgery at University Health Network, including Toronto General Hospital. Dr. Waddell received his MD from the University of Ottawa in 1987, where he received the gold medal in surgery. He completed a surgical internship at St. Michael's Hospital before joining the University of Toronto general surgery residency program. He pursued basic laboratory training for five years as part of the Surgical Scientist Program, completing his MSc with Alec Patterson in 1992 and his PhD with Greg Downey in 1995.
Dr. Waddell has received numerous honours for his research work, including the Governor General's Gold Medal and the Royal College Prize for Resident Research.  He completed general surgery training in 1997 and his thoracic surgery fellowship in 1998. Following completion of clinical training, he undertook an additional year of laboratory research as a McLaughlin Fellow at Imperial College in London, England. He was appointed assistant professor in 2000, promoted to associate professor in 2004 and was promoted to full professor in 2010.  He has earned numerous distinctions, including the Blalock Scholarship from the American Association for Thoracic Surgery, a CIHR New investigator Award, a CFI New Opportunities Fund Award, the George Armstrong Peters Prize in the Department of Surgery and a Wightman-Berris Individual Teaching Award, and was recognized with the R. Fraser Elliott Chair in Transplantation Research in 2005 and the Richard and Heather Thomson Chair in Translational Research in 2010. In 2011, he received the the Lister Prize, the highest research honour from the University of Toronto Department of Surgery.
Dr. Waddell runs a large lab with funding from the Thoracic Surgery Foundation for Research and Education, CIHR, Heart and Stroke, the Canadian Cystic Fibrosis Foundation, the Roche Organ Transplantation Research Foundation, the PSI Foundation and the Ontario Institute for Cancer Research.  His laboratory focuses on alternative approaches to the chronic shortage of donor lungs, especially stem cell and regenerative medicine approaches to lung disease.  He leads the lung group for the McEwen Centre for Regenerative Medicine. His clinical interests include lung transplantation and lung volume reduction surgery, lung cancer and especially minimally invasive and robotic thoracic surgery.
Dr. Waddell has co-founded two companies related to lung re-conditioning for lung transplantion (EVLP), including XOR Labs Toronto Inc.